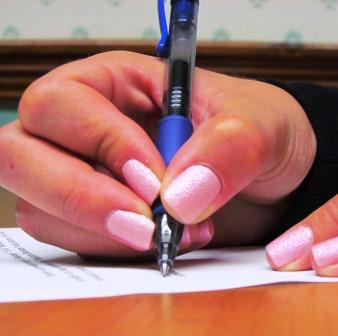 Most people understand that a will takes care of divvying up money and property after someone dies.  But what are the other basic documents people talk about?  Trusts, Living Wills?  Some simple definitions should clarify what purposes basic estate planning documents serve.
Will
A will is a document that speaks at the moment of death, directing who will get property. As long as a person is of 'sound mind' they may execute a will, stating who should receive money, real estate, personal items and anything else of value in which the person making the will has an interest.
Living Will
This has nothing to do with money. The living will is a statement that one does not wish to be kept alive by artificial means. This document takes effect after the signer is incapable of participating in medical decisions, and legally directs health care providers as to whether or not life should be sustained by artificial food and hydration, or other forms of artificial life support.
Health Care Proxy
In this document the signer names someone to make medical decisions after they are no longer capable of doing so. This takes effect long before the Living Will.  For example, when an individual has a heart attack, there are often a number of options, and the person designated in this document is the one that decides among those options if the victim is rendered incapacitated to make those decisions.  Under New Hampshire law this document is actually called a 'Durable Power of Attorney for Health Care'.
Durable Power of Attorney for Financial Affairs
This document allows the signer to name someone else to take care of money matters.  The person designated in this document can pay bills, endorse and deposit checks, even sell real estate.  A general power of attorney allows the designated person to carry out the greatest range of powers, while a limited power of attorney typically could designate a person to sign documents at a real estate closing, and nothing more.
These are four basic documents to consider
The 'Living Will' and 'Durable Power of Attorney for Health Care' or 'Health Care Proxy' are also called advance care directives.  Don't let anyone baffle you with terms.  Always ask for an explanation before signing anything.
In a tragic Florida case, young Terry Schiavo entered a permanent vegetative state.  A living will would have affirmatively expressed her desire on prolonging life by artificial means.  Her story never would have made headlines.  Her parents fought to keep her alive.  Her husband claimed she would have wanted no artificial life support under the circumstances.  A Health Care Proxy, or 'Durable Power of Attorney for Health Care' as its called in New Hampshire would have decisively elected one person to make decisions with legal authority.
Trust
There are many varieties of trusts.  Volumes have been written on trusts.  Some trusts are written to 'avoid probate', certainly a valuable and efficient goal if that is what is desired and understood.  Some trusts can shift the tax burden.  As they say, nothing is as sure as death and taxes, so don't buy anything that tells you that taxes can be avoided.  Taxes can be shifted and minimized, but not avoided.  However, many worthy goals such as taking care of children & grandchildren can be addressed in a well written trust.
Quickie Forms
Software is available claiming to create legal documents.  Quickie forms are sold in big box stores where you can also buy paper clips and garbage bags.  The papers produced might make you think you can sleep nights.  A colleague and I examined some of these quickie solutions once and found them lacking some very basic legal formalities required to make the documents valid.
Estate planning presents complexities not always apparent at first.  The general definitions I've provided above are meant to clarify the purposes of these common documents.  However nothing here should be taken as actual legal advice, obtained only from a qualified attorney licensed in your jurisdiction.