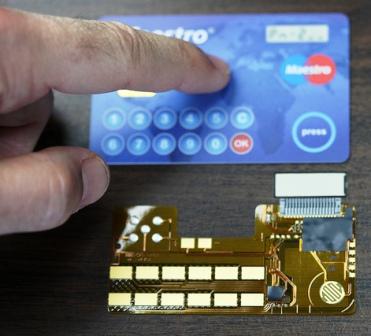 Rebuilding credit after bankruptcy isn't the easiest thing you'll ever do. But, if you implement a plan and follow it, you will not be the first person in the world to file bankruptcy and then build a decent credit rating.
Car Loan & Bankruptcy
If you have a car that was reaffirmed in the bankruptcy, make every payment before it is due, assuring that the lender receives timely payment consistently. If you do not have a car, buy an affordable car. A car is transportation. You do not need a big shiny gas guzzler. You need transportation.
With a goal of rebuilding credit after bankruptcy, buy a car with affordable payments you'll easily be able to make every month on time. Car loans are secured debt. So generally, lenders will work with you knowing they can repossess if payments are missed. Paying this loan on time every month builds a good record.
Secured Credit Card After Bankruptcy
Secured credit cards offer one option for building positive credit. Many banks keep such accounts. To you the secured credit card acts like a debit card. You make a deposit. That amount is your limit. But the account reports to the credit agencies as if it were a credit card.
Use the card every month, never exceeding the amount you have deposited. Every month, put more money into the account and plan to use the card for regular foreseeable expenses such as gas and groceries, not impulse buys. Remember, you are rebuilding credit. Taking baby steps at the start will pay off if you stick with it. Secured credit cards work like a debit card, but are reported as a credit card. Used correctly this helps reestablish credit.
Store Credit Cards After Bankruptcy
Often, store credit cards are easier to obtain than regular credit cards. So, try applying for a store credit card. Use the card for small purchases. Make payments every month, well in advance of the due date. If you are unable to get the store card at first, do not be discouraged, wait for a period of time and then try a different store.
Budget After Bankruptcy
This is not a dirty word, especially in view of getting a fresh start on your finances and restoring your credit. Keep track of the money you spend and take a serious look at whether you really need all of the stuff that eats up your income. Look at the budget you did during credit counseling and/or in your bankruptcy schedules, cut spending and stay within the guidelines. If you find yourself running out of money or living paycheck to paycheck, don't worry, you will still be able to secure some type of loan. However, if you are going to take out a loan, make sure you have the means to pay it back and only borrow what you actually need.
Stay Within The Budget
Avoid "sales" and impulse purchases. Buy only what you need. When it comes to holiday and gift shopping, make a realistic shopping budget in advance and stay within the plan rather than impulsively snatching up catchy display items. The markup on restaurant food is high: prepare a meal at home, brown bag a lunch, make your own coffee in the morning.
Never Co Sign a Loan Before or After Bankruptcy. Ever.
Do not co sign loans for anyone. Ever. Understand that if you co sign a car loan or a credit card application you are primarily liable if the other person misses paying it for any reason. They might be the nicest person in the world (today). But, if they fall ill or become unemployed, the creditor will, without question, look to you and report the delinquency against your credit report. I know you have reasons to do it. Don't co sign loans for anyone. alternative.
Credit After Bankruptcy
Your credit may go up after the bankruptcy. One calculation underlying credit ratings is your debt-to-income ratio. Assume your income stays the same. The chapter 7 bankruptcy wipes out your debt. The ratio automatically changes and your credit will increase within a year of the filing. I've told incredulous clients this. But, it happens.
These are the major steps. Follow them. Although by law bankruptcy filings stay on your credit report for up to 10 years, if you follow these steps, it is likely that you can rebuild credit within 3 years. I've seen people file a chapter 7 in the spring, and receive new credit cards before it's time to do Christmas shopping.
My office represents consumer bankruptcy clients – Chapter 7 and Chapter 13 – in Massachusetts and New Hampshire. Contact us for a free initial consultation.