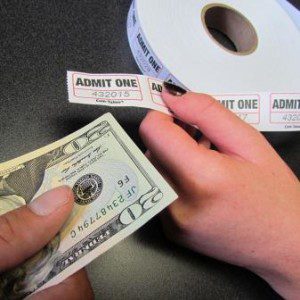 Bankruptcy filings require preparation.  Bankruptcy law  makes credit counseling one step in the process.  You can't file a valid chapter 7 or chapter 13 without completing credit counseling, earning this step the name 'Ticket In' to bankruptcy.
Credit Counseling:
"The Ticket In"
Under bankruptcy law people, not businesses, must take credit counseling before filing under Chapter 7 or 13.  Credit counseling can be done online.  Those uncomfortable with the computer can receive the course through a toll-free number.
Credit counseling was first thought of as an in-person class.  There are still agencies that offer in-person counseling.  But, most take credit counseling online.  Upon course completion, credit counseling agencies issue a certificate of completion.  The certificate must be filed with the voluntary bankruptcy petition or the case will be dismissed.
Credit counseling certificates remain valid for 180 days.
Individuals may not file sustainable Chapter 7 or 13 bankruptcies without taking the class and filing the certificate.
Debtor Education: "The Ticket Out"
The "Ticket Out" of bankruptcy is debtor education.  Also called 'financial management', anyone who has filed a Chapter 7 or Chapter 13 bankruptcy must complete a debtor education course or they will not receive a discharge, which is the whole point of filing bankruptcy.
Classes are Mandatory
Every now and then a know-it-all tells me they filed bankruptcy before, a long time ago, and they didn't do credit counseling.  That was then, this is now.  Credit counseling and debtor education were enacted as part of the 2005 overhaul of the U.S. Bankruptcy Code.
Do Not Deal With Any Agency Not Approved By U.S. Trustee
Credit counseling and debtor education must be taken from an agency approved by the U.S. Trustee's office.  So, toss the newspaper ads and spam.  Approved agencies are listed on the U.S. Trustee's website.
Credit Counseling Cost
When credit counseling first came to pass, the courses each cost $50.00.  But, like everything else, the business has become competitive and there are agencies charging $35 and even $25.  Bankruptcy attorneys generally know which agencies are most efficient.
Additional Resources
Bankruptcy requires complete, truthful review of one's entire financial situation.  This includes all debt, income, assets and expenses.  It is highly recommended that an experienced bankruptcy attorney be retained in the filer's jurisdiction to serve as a guide through the complexities of bankruptcy law and procedure.
For more on bankruptcy disclosures: click here.