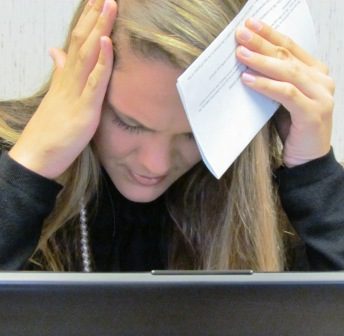 There are two basic types of consumer bankruptcy, Chapter 7 and Chapter 13.
Chapter 7 cancels or "discharges" many types of debt.  Most credit card, medical, and other unsecured debts are discharged, as are most court judgments and loans.  Many filers find all of their debts discharged.
Debts not discharged include student loans, court imposed fines and restitution, child support, alimony and recent back taxes.
Two Bankruptcy Concepts: Liquidation & Reorganization
Chapter 7 of the U.S. Bankruptcy Code is "liquidation". Debtors with property not covered by exemptions will find a trustee administering or liquidating property to pay creditors. But in the end, most or all debt is discharged. Usually, Chapter 7 bankruptcy takes about four months. Many filers find most or all of their property exempt. They make it through the process unscathed.
Chapter 13 is a reorganization. The automatic stay of bankruptcy gives immediate protection against creditors upon filing. Then, arrearages on secured loans and, depending on the case, a percentage of unsecured debts are paid in a chapter 13 plan over 3 to 5 years through monthly plan payments. Chapter 13 bankruptcy is for individuals only. So, Chapter 11 bankruptcy is for businesses and for individuals with very large debts. Chapter 12 provides reorganization for farmers and fishermen.
BANKRUPTCY BASICS: CHAPTER 7
Credit Counseling
All bankruptcy filers must obtain credit counseling. A certificate of credit counseling must be filed with the bankruptcy petition. Agencies approved by the U.S. Trustee's office provide counseling online, by toll free telephone number, or in person.
Means Test
Determining eligibility for the simpler Chapter 7 is done by computing average monthly income during the six calendar months before the bankruptcy petition filing date. Compare gross monthly average to the U.S. Census Bureau's 'median income' for your state. If income is above the current median family income, then bankruptcy law requires completion of a "means test." There's a form for this, the B22A. The outcome determines eligibility for Chapter 7.
Petition
In addition to the means test and a bankruptcy petition, ten schedules, A through J are completed providing information about your property, debts, income and expenses.
If you are making payments on a car or other personal property, you have three choices:
Agree to continue payments as before after your bankruptcy is final, so you can keep the property. This is called reaffirmation.
Give the property back to the creditor and the discharge wipes out the debt. This is called a surrender.
Pay the value of the property to the creditor in a lump sum and keep the property. This is called a redemption.
Exemptions
In return for having your debts discharged, a bankruptcy trustee may sell any of your property that isn't covered by exemptions. Failing to claim a valid exemption can result in sale by the bankruptcy trustee to pay back at least some of your debt.
Creditors Meeting
After filing, court clerks schedule what's called the meeting of creditors. Sometimes called a "341 meeting", this event is based in Section 341 of the U.S. Bankruptcy Code. The meeting is held outside of court, in a separate hearing room. A trustee assigned to your case runs the meeting. No judge is present. In most Chapter 7 cases, this is the only personal appearance the debtor has to make.
Bankruptcy basics summarized here can pose challenges. It is highly recommended that an experienced bankruptcy attorney be retained to guide filers through the procedural and legal complexities of bankruptcy. My office files consumer bankruptcy cases in Massachusetts and New Hampshire.