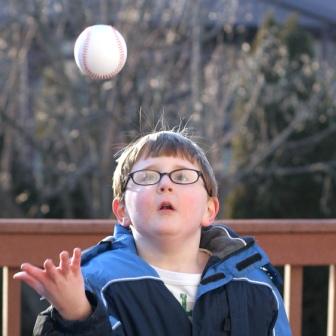 The concept of "Res Ipsa Loquiter" lives on today, even though courts and lawyers in general tend to use Latin less often now than in previous decades.
It translates into "the thing speaks for itself."  This legal doctrine holds that one is presumed to be negligent if he, she or it had exclusive control of whatever caused the injury even though there is no specific evidence of an act of negligence, and without negligence the accident would not have happened.
To invoke the doctrine of res ipsa, the plaintiff must prove that the defendant had full, complete and exclusive control of the instrumentality or thing that caused injury.  Once this is done, then a burden of proof shifts over to the defendant to prove that the thing or instrumentality was operating correctly and did not cause the accident.
Things falling down inspire many res ipsa cases.
In a classic case, a large commercial garage door slammed down on a delivery driver as he walked out of a warehouse.  The driver's attorneys proved that the warehouse owners were exclusively in control of the door and the control mechanisms.  When warehouse owners failed to show proper maintenance of the door, the driver won the case.
Sometimes res ipsa applies in medical malpractice.  For example, a patient goes in for hip surgery.  While under anesthesia, a nerve in the arm is damaged, although the arm was not part of the surgical procedure.  The patient was "out" and has no way of knowing which of the numerous medical people in the operating room caused the damage.  Under res ipsa, all those connected with the operation are liable for negligence.
This is an attractive legal theory to law students and young attorneys but in practice it is rarely actually employed.  Res ipsa is often brought as an alternative count in a complaint which also seeks to establish negligence directly.  Failing that, the plaintiff has res ipsa as a fallback.