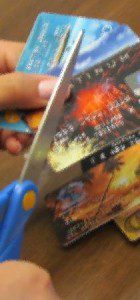 A "Charge off" is an accounting device used by creditors. Generally, if a debt has not been paid for 180 days or more, the original creditor will write off your debt, removing it from their books. It does not mean that the debt no longer exists or that you no longer have the obligation to pay. The debt might be assigned or sold to a collection company that will call out the dogs to continue collection activity.
When Does Charge Off Disappear?
Charge offs remain for up to 7 years on a credit report from the date of delinquency. This is about as bad a notation as can be found on any credit report. It indicates that there has been no payment on the debt for over a half a year. As a practical matter charge offs can linger much longer than 7 years on credit reporting unless affirmative removal steps are taken by the debtor.
Does Debt Outlive the Tactic?
After the charge off, the creditor can take a tax deduction on the account. That's why they use this device.  They then incur another gain by selling the old account, usually together with a bulk of another similar account, to debt collection entities. Despite the bookkeeping activity, the legal validity of the debt remains.
Charged off debt gets discharged in a chapter 7 bankruptcy if all is done properly. Bankruptcy may be a consideration if the debtor qualifies under the bankruptcy code. That means a person with primarily consumer debt cannot file bankruptcy unless they pass the means test, which is further explained here.
So the bottom line is that a charge off is an accounting device used by banks and credit card companies. But, even after this happens, the person that ran up the debt can still expect collection activity, likely from a new agency.