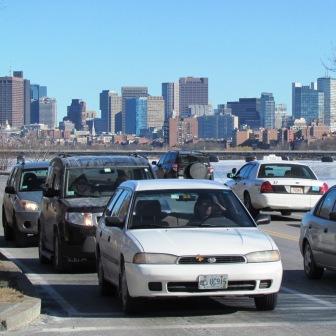 Car accidents cause trauma.  Those injured wonder why they suffer again when they try to figure out auto insurance.
PIP
Massachusetts law includes 'no-fault' auto insurance.  This means that under the 'PIP' or Personal Injury Protection coverage of your own insurance policy, regardless of fault, your insurance pays up to $8K of your medical bills. There are many exceptions, such as, if you have your own health insurance, then your PIP limit tops off at $2K even though your policy clearly states "$8,000."
PIP also includes any wage loss, which PIP reimburses at 75%.  The intricacies of the Massachusetts 'no fault' law and how it applies to your case need to be addressed with an attorney experienced in insurance law.  Here are more basics on Massachusetts PIP.
No Fault Auto Insurance
Even though they call it 'no-fault', you still go after the at-fault party for your bodily injury claim. Also, despite the fact that the legislature enacted the 'no-fault' scheme, after your own insurance company pays your medical bills, they go after the at-fault party's insurance company for reimbursement under a process called subrogation.
Uninsured & Underinsured
Two other pertinent provisions in an auto insurance policy are "uninsured" and "underinsured".  Where you are injured by a motor vehicle operator who has no insurance, you are eligible to recover for your own bodily injuries through your own uninsured provision.
The underinsured provision is there for you if the value of your own claim exceeds the policy limit of the other guy.  But, this is there for you only to the extent that your own underinsured provision exceeds the other guy's liability limit.  For example, pretend your claim is worth 30K.  The other guy has a minimal $20K policy, and your underinsured provision is $25K.  Subtract the first $20K of your underinsured coverage and you would collect only up to the $5K.  But, don't even think about taking the other guy's policy limit until you put your own carrier on notice and also get their assent to the settlement.
This is one of many traps lurking in the auto insurance system.  This is one of many reasons why there is much more to personal injury law than meets the eye.  A wise person heeds the insurance industry's own statistics indicating that represented injured people obtain much higher recovery than unrepresented people.
Medical Payments
Your own 'medical payments' provision covers medical bills for car accident injuries.  'Med pay' often pays without the complications of PIP.  In states like New Hampshire, where auto insurance is still not mandatory, it is vital to obtain 'med pay' to protect yourself.  But, 'med pay' is always a smart choice when buying auto insurance to avoid PIP's complications.
More personal injury topics featured here.