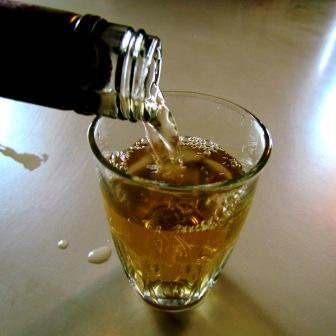 Dram shop law seeks to hold a bar or other business liable when they over serve a drinker who later causes injury to themself or to someone else due to intoxication.
The term dram shop came from old England, where a dram shop was a tavern serving spirits in small units known as a "dram".  Dram shop law focuses on liability of commercial businesses with liquor licenses.  Bars, restaurants, taverns, nightclubs, liquor stores and others can all face liability.
Usual scenarios involve an over served drinker who then drives and causes an accident.  However, dram shop liability is not limited to drunken driving injuries.
Traditional blame fell on the drinker.  The server of alcohol wasn't liable.  Instead, blame fell on the irresponsibility of the person who drank and drove, causing injuries.  Most states have abandoned that view.  As proclaimed by the highest court in Massachusetts:
"Henceforth in this Commonwealth waste of human life due to drunken driving on the highways will not be left outside the scope of the foreseeable risk created by the sale of liquor to an already intoxicated individual."

Adamian v. Three Sons, Inc., Mass. Supreme Judicial Court, 1968.
Issues in Dram Shop Law
Generally, to hold a liquor licensee liable for injuries caused to a third person it must be proven that the server of liquor knew or should have known that the customer was intoxicated, yet still served alcohol.  This can be established with proof that the customer exhibited outward signs of intoxication, yet was still served.
For many reasons, getting witness testimony on signs of intoxication proves too much of a challenge.  So, if for example, the customer is stopped for DWI or is in an accident and is subjected to a blood test, this helps.
Through a calculation called inverse interpolation, toxicologists use the blood alcohol level and go back in time to the point at which the person was served the last drink to reasonably estimate blood alcohol level at that time.  Toxicologists then specify whether the customer would have been exhibiting signs of intoxication at that moment, indicating liability on the part of the server.
Most states with dram shop statutes allow a cause of action where alcohol is served either to an already intoxicated person or to a minor.  Serving minors incurs liability without requiring proof of signs of intoxication.
Social Host Liability
The focus here is on commercial establishments.   An entirely separate set of law applies when alcohol is served at private parties, by "social hosts".  There's a separate blog on that subject.
Courts justify the difference in treatment between licensees and social hosts largely because commercial vendors generally can monitor more closely, and are better trained at monitoring consumption by their patrons.   Bars and the like are also held to a higher standard resulting from their pecuniary interest in selling liquor
Dram Shop Cases
My office has handled dram shop cases both on behalf of those injured and also in defense of taverns.
In one case an over served drinker was killed after speeding away from a tavern intoxicated.  His family successfully brought a wrongful death claim.
In another case an intoxicated tavern customer was severely injured by a criminal act after leaving a bar.  That criminal conduct was found to be an intervening act, a superseding cause that broke the chain of causation from any alleged over service by the bar.  [Westerback v. Harold F. LeClair Co., Inc., Massachusetts Court of Appeals, 2000.]
Litigating cases from all viewpoints brings perspective.  The experience prepares us for the next case.
Dram shop laws vary widely by state.  I am licensed in Massachusetts and New Hampshire.  Anywhere else, consult an experienced attorney in the jurisdiction.