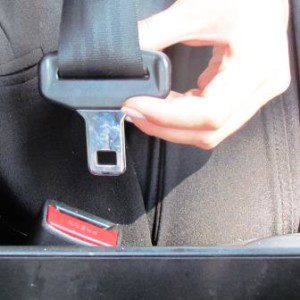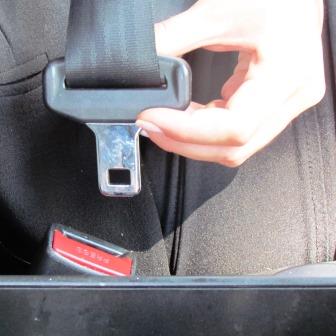 Seat belt use reduces injuries and saves lives in motor vehicle accidents.  Statistics prove it.
But should the use or failure to buckle up be admissible in a personal injury claim where one is injured by the negligence of another driver?
This poses an entirely different question.
Seat Belt Use Fair Question in Injury Claim?
The scenario presents itself often in injury claims.  A motor vehicle operator or passengers, through no fault of their own are injured.  Their vehicle may be at a complete stop when they are rear-ended.   The other insurance company, for the at-fault driver attempts to minimize the injury claim and asks whether seat belts were worn by those injured.
"I was stopped in traffic and the other driver admitted fault.  Can their insurance company ask me if I was wearing a seat belt?"
Statutes & Case Law on Seat Belt Admissibility
Many states prohibit this type of evidence if the case goes all the way to trial.  One approach is by statute.  In Massachusetts, "Failure to wear a properly fastened safety belt shall not be considered as contributory negligence or used as evidence in any civil action."  The Massachusetts statute is, MGL c. 90, Sec. 13A.
Other states reach the same result in case law.  In New Hampshire the state Supreme Court held that evidence of a party's failure to use a seat belt is inadmissible to show negligence where the nonuse may have contributed to the party's injuries but was not a cause of the collision itself.   The 1993 case of Thibeault v. Campbell is still good law in NH.
Many other states prohibit the introduction of evidence of the nonuse of seat belts including, as of the date of this blog post CT, ME, NM, NC, ND, SD, PA, VA, MD, NV are among many states in which a plaintiff's failure to use a seatbelt is generally not admissible in evidence.
Everyone knows it's a good idea to wear seat belts and that it is the law in Massachusetts and most other states.  In New Hampshire only those under 18 are required to buckle up.
It gets a bit more complicated in some other states where seat belt use is only allowed for the purpose of reducing damages.  And seat belt nonuse can also be introduced in products liability claims where the vehicle restraint system is an issue.
Seat Belts – Injuries
The implications of failure to wear seat belts are extremely familiar to injury attorneys.  Often, the most severely injured clients are the ones who were not wearing seat belts in a car accident.  Those who do not wear seat belts in motor vehicle accidents face much higher fatality rates when an accident happens.
It is not unusual in a car accident for those with seat belts to survive, and for a non-belted person to face catastrophic injury.
However after any accident causing catastrophic injuries, the non-admissibility of seat belt use is one of many twists that one should not let the other insurance company use against them in a bean counting attempt to minimize the claim.