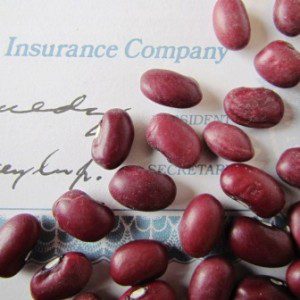 When new claims are reported insurance companies set something called a reserve in the process of setting up a new file.  The reserve establishes the estimated value of the accident claim.  Required as an accounting procedure, reserves enable insurance executives to estimate the company's total potential losses.
From an accounting viewpoint, the "reserve" may sound harmless. But, from an injured person's perspective, this is dangerous territory.  The insurance company must set a reserve as soon as possible after the initial report.  But, at that moment who really knows?
Setting the Reserve
Insurance companies want an interview right away.  Human nature compels many to cooperate.  In fact there's a duty to cooperate with one's own insurance company.
But information gathered early will be used to crunch down the value of the claim later.  The adjuster or supervisor will be very friendly, setting the interviewee at ease, "I'm sorry to hear you're injured, let's make this as easy as possible for you."  After disarming the "claimant" they'll ask questions along the lines of:
"Well you weren't hurt seriously were you?" … "No bones were broken were they?" … "It was a simple fracture, not a compound fracture, wasn't it?" … "You haven't seen a real physician have you, just the physician's assistant in the hospital and the PCP's office" … "You're only seeing a chiropractor, aren't you?" … "You're feeling better today, aren't you?" … "Were you able to make your own breakfast today, drive, do the laundry, do other routine daily activities?"
These are only a few of thousands of potential case-crunchers.  You must be honest and cooperative with the insurance company at all times.  But, where a hardball is being thrown you don't hit back with a foam baby bat.
Why is the Reserve Dangerous?
The wrong answer supports a low reserve, undervaluing the claim.  The low reserve endangers fair settlement later, when an adjuster will say "it's all I have" indicating their authority or upper limit on the claim has been met.
While it's true a reserve can be amended, it might be simpler to move a mountain than for those on the outside to convince insurance insiders to change a key accounting number.  No insurance adjuster ever received a bonus for increasing a reserve.
Jumping to Early Conclusions
Insurers typically jump to classify an injury as "soft tissue only".  Yet sometimes people pressed into this insurance peg hole experience excruciating pain for months or years.  It's not unusual in the first days after an accident not to feel the full impact of torn ligaments, damaged joints, subluxations and other injuries the insurer wants to minimize.
In the rush of busy emergency rooms, cracked ribs and other bone fractures often go undiagnosed.  Such initially undiagnosed injuries shockingly occur more frequently than one would believe.
Reserves: Only One Of Many Traps
The takeaway from this is not that reserves are a trap, and now that you know, you might be able to outsmart the insurance company.  The point is that there are many internal insurance practices that grind down claim value and delay the process.  Most are largely hidden to the uninitiated.   Don't unconsciously walk into a trap alone without retaining an experienced personal injury attorney who has navigated around the minefields before.