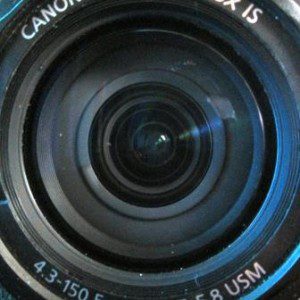 Photographs and video present some of the most effective evidence possible in court. In the dark ages of photography it took a small investment to buy or rent video equipment. But now that nearly everyone has a basic camera and video capability at their fingertips through a cell phone, it's hard to imagine an accident case or any other legal claim without photos or video.
Is Photo and Video Evidence Always Allowed in Court?
Photos are used so often it's easy to forget the fundamental requirements of getting evidence admitted into court. Two basics require that photos must first be relevant to a material issue in the case, and second that they be properly authenticated.
Relevance requires that photo and video evidence must have a tendency to make the existence of any fact at issue in the case more probable or less probable than it would be without the evidence. But even relevant evidence can be excluded where its probative value is substantially outweighed by the danger of unfair prejudice or other factors.
Photo and Video Evidence Authentication
Once the photo or video evidence passes the relevance test it's still not allowed until it passes the authentication test carried out by Video Forensic Experts. Does the photo accurately represent its subject? Authenticating photo or video evidence raises the issue of whether it fairly and accurately depicts the subject, for example, as it appeared on the date of the accident.
Authentication problems can pose barriers. There was snow in the road when the car accident in the case happened, but by the time the photos were taken it melted. A mechanical contraption causing catastrophic bodily injury may have had a guard installed after the incident. By the time a video could be taken, a modification changed the machine. In both cases, an explanation by the witness may or may not make the representation admissible.
Photo and Video Evidence Credibility
All of the above summarizes admissibility, whether or not the evidence gets in to court. Remaining issues go to the weight of the evidence. How much significance should the court or jury give the video or photo evidence in their ultimate decision?
Photos don't lie, right?
The ability of a photographer to skew reality remains alive and well in a world with cameras on every street corner. Variables that distort the truth include lens type, lighting, camera position, filters and exposure. These factors alter an image whether done consciously or not. At its simplest, perceived distance between objects can change depending on camera angle, lighting and aperture.
Evidentiary concerns raised by video editing and retouching of still photos loom even larger. Accident reenactments and 'day in the life' videos are used frequently but the editing process raises issues going back to authenticity. When photos were on film, retouching was generally done only by skilled photo labs and photographers. But in an era of digital photography, Photoshop has become a household word and less expensive and highly available digital photo manipulation programs bring increasing questions over the basics.
Photo and Video Evidence Challenges
Photo and video evidence raise many other issues. Do lighting and camera angles alter a jury's perception of a witness whose testimony is by video only, with a monotonous 'head and shoulder' shot? Insurance company surveillance video captures an injured person carrying out various activities, but was the camera inactivated when movement difficulties were apparent? With technology improving as well as becoming easier to use (sometimes) there could be many other challenges to face as well.
Techniques used by skilled photographers including camera position, lighting and exposure can, even if on a subconscious level, make a photo or video deceptive. When asked, courts review potentially misleading qualities to avoid problems. Usually the issues raised go back to the basics highlighted above.