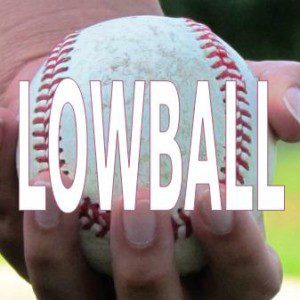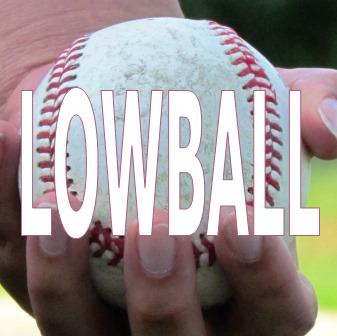 A low ball happens when insurance companies offer much less than cases are worth.
Courts document low balls and find them in cases where liability is either clear or highly likely.
Here's the dictionary definition of a lowball:
"Low ball: to trick or deceive … to give a markedly or unfairly low offer …".

– Merriam Webster Dictionary
A Princeton professor studied thousands of cases, concluding that insurance companies offer lowballs, attempting to force those injured to accept rather than face the "boxing gloves of extended litigation". The quote is cited in out footnotes below.
How Does a Low Ball Work?
What happens in a low ball is that the person injured submits medical bills and other documents. The insurance company then comes back with an offer well below a reasonable fair settlement.
In one Massachusetts case a court held that an insurance company offered a "low-ball", which forced an injured party to file suit. The law prohibits insurance companies from "compelling" a case into suit by offering substantially less than the amounts ultimately recovered in like cases. In the 2001 case of Granger v. USF&G, the Massachusetts Supreme Judicial Court found that the insurance company failed to present a settlement offer after a demand letter, only later hurling in the court's words an inadequate settlement lowball.
Consumer Group Exposes Insurance Low Balling
The Consumer Federation of America published a study looking at lowballing by insurance companies. The Washington, D.C. group in 2012 released a study titled "Low Ball: An Insider's Look at How Some Insurers Can Manipulate Computerized Systems to Broadly Underpay Injury Claims". It focuses on how claim evaluation software results are molded to meet insurance company goals.
Methods include requiring adjusters with no formal medical education or credentials to second guess medical professionals by altering significant details of medical reports. Insurance practices also include downgrading medical codes, which also lowers settlement values. Users of the software are prohibited from entering information on the likelihood of future medical treatment or permanent impairment ratings, two key components of full fair settlement evaluation.
"Insurers can use the programs to save millions of dollars by making "lowball" claims offers on a broad scale that are less than what injured consumers should receive under the terms of their insurance policies."
Low Balls in Court Decisions
Low-ball is the term a Superior Court gave to insurance company offers to settle after trial for less than the actual judgment. In Tallent v Liberty Mutual the plaintiff was severely injured when an unsecured scaffolding collapsed. The 2005 case found the insurance company was "incapable of making an honest business judgment" and that it tried to force the plaintiffs to settle for less than the actual jury verdict with a low ball rather than wait for a lengthy appeal.
The term "low-ball" was also used by the Massachusetts Appeals court describing one insurance company's conduct in a case involving a woman permanently paralyzed when her car was rear ended by a tractor trailer. In Rhodes v AIG, the court in 2010 called the insurance company's contribution to pretrial offers "de minimus", flying in the face of actual damage estimates and internal insurance company recommendations. Appealing against decisions like this is not an easy task.
Low Balling the Most Vulnerable
Disabled World describes the offer of a low-ball initially as a "common practice" by insurance companies. As the advocacy group for the disabled explains, insurance companies do this because they know accident victims are vulnerable after an accident and the companies have a goal of getting rid of the claims quickly.
One reason for this article is that more than once I've been told by insurance adjusters 'there's no such thing as a low ball'. Or, 'we don't low ball'. But, case law and well documented research both point to case after case of insurance low balls and consumers hurt by the conduct.
In the words of Disabled World, after a car accident it is a good idea to retain an attorney to work with the insurance company, otherwise insurance companies may try to limit your recovery. Here are 10 reasons not to face a low ball alone: click here.
Computer Software Crunches Injury Claims
Insurance companies employ specialized software in arriving at the value of personal injury claims. While the companies denied even the software's existence as the practice grew in the 1990's the fact of claim evaluation by computer is no secret. An early software program, Colossus, simplified the claim evaluation process by allowing adjusters to type in only certain pre targeted information.
Use of programs including Colossus, Claims Outcome Adviser and others resulted in decreased payouts to personal injury victims. The increased use of the software also increased insurance claims department profits. So, do not expect the use of such software to stop any time soon.
According to one source, Allstate Insurance Company alone, in the 10 years between 1995 and 2005 reduced the amount paid out per dollar of premiums paid from 63 cents to 47 cents. The software companies have sworn the insurance companies to secrecy regarding what drives the system. But through insiders and former employees willing to share the truth, the information is out there for attorneys who look for it.
Hit The Low Ball Out of the Park
Unless your attorney understands the data points in the computer programs, expect a low ball. Claim evaluation starts with a solid understanding of the client's accident and its effects on their day to day lives. But my office studies the information on the software as it is revealed and integrates the value drivers into the process of optimizing every personal injury case we handle.
---
I don't use footnotes within my blog articles to make them more reader-friendly. However every word in this article is supported in the following sources:
"Boxing gloves" quote: Delay, Deny, Defend, Feinman, Jay, Penguin Group, 2010.
Granger v. J & S Insulation, Inc. & United States Fidelity & Guaranty Company, 754 N.E. 2d 668, 435 Mass. 66, (2001).
Low Ball: An Insider's Look at How Some Insurers Can Manipulate Computerized Systems to Broadly Underpay Injury Claims, Romano, Mark & Hunter, J. Robert, Consumer Federation of America, see pages 3, 7-8, (June 3, 2012).
Tallent v. Liberty Mutual Insurance Company, 2005-MBAR-247, 19971777H, (April 25, 2005).
Rhodes v. AIG Domestic Claims, Inc., 937 N.E.2d 471 at 486, 78 Mass. App. Ct 299 at 318-319, (2010); reviewed by Mass. Supreme Judicial Court, 961 N.E.2d 1067, 461 Mass 486 (2012), which modified Appeals Court opinion, indicating correct measure of damages would double the jury verdict for the insurer's bad faith, final award: $22 Million. Low ball language cited above, in Appeals Court dissent left untouched by SJC final decision.
Disabled World, available here.
Not included in the above text is a case of Liberty Mutual lowballing an Iraq veteran whose car was demolished by a car dealer. In this review, an insurance industry spokesperson denies low balling as a usual practice. Click here for this outrageous story.