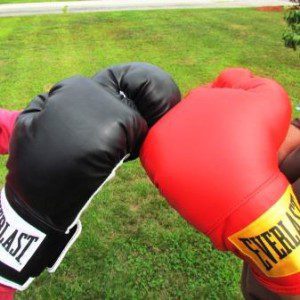 The adversarial system of law in the USA relies on legal advocates with opposing views battling it out. A neutral party, a judge, a jury a mediator or some other entity makes the final call. The issue of whether this works requires anyone getting involved in the system, even in what might look like a "simple" personal injury claim to fully understand how it works.
Adversarial System Doesn't Stop Settlement Process Does It?
Long before papers are ever filed in a court, immediately after an accident, parties have taken sides. The first report to the other party's insurance company may be met with what seems like a friendly voice with compassion. Formbooks full of questions, though, are tweaked to probe for evidence of inattention at the wheel, failure to observe all conditions, and perhaps for previous medical issues that can be turned around to confuse the issues.
Sending medical records to the insurance company may seem innocent. The moment the adversary, the insurance company, receives the medical papers they're copied and reviewed. Are the bills too high? Were all diagnostics reasonable and necessary? Are there references to prior medical conditions to exploit?
Aren't Medical Records Simple?
Emergency room and other health providers face many demands in a tough job. In the shuffle, inaccuracies are common. In the adversarial battle to take sides the facts devaluing the case are circled, highlighted and enlarged into bullet lists to minimize claim value.
Adversarial System Applied
In the adversarial system the process relies on the contest between each advocate representing his or her party's positions. In the process insurance companies employ medical reviewers, investigators, biomechanical engineers and others. Unless the injured is represented by an experienced attorney to advocate their position, it's a lop-sided misbalance. Would you face a fully armed Air Force fighter jet with a paper airplane?
In contrast to the adversarial system, the inquisitorial system has a judge or group of factfinders whose job requires investigation. This is done in some European civil law systems and dates back to Roman law or the "Napoleonic Code." In the USA there's a movement towards 'collaborative law' applied largely in family law settings to reduce the angst and misery in that process.
But in civil cases including personal injury claims in the U.S. the adversarial system provides the only process for resolution.
Does It Always Have To Be A Fight?
Whether at trial, negotiations or seemingly informal discussion the adversarial system compels insurance company adjusters, attorneys and other employees to shade the facts to minimize the claim. They consider it a duty of employment. Form book suspicions include:
What were you doing before the accident? Did you consume any alcohol or medication in the 24 hours before the accident? Was your injury objectively diagnosed by a physician? What about tests that came back negative? Were you chatting on the cell phone when the accident happened? Who is your cell phone company and what is your number so we can get your records? Even if you were an innocent passenger, did you do anything to distract the driver? If you are over 20 and the x-ray points to degenerative issues in your back, your claimed injury is faked, isn't it? Did you follow all of the health care provider's recommendations? Was taking all of that prescribed medication really necessary? Didn't you 'over treat' with the physical therapist or chiropractor? You didn't go to all of your recommended physical therapy or chiropractor visits, did you?
"Are You Still Beating Your Wife?"
If some of these questions sound like the old "are you still beating your wife" trap, where no answer is correct, it may be time to retain an experienced attorney who understands the adversarial system and penetrates the obvious, and sometimes not so obvious, efforts to minimize, reduce and disparage the claim.
---
Andrew D. Myers is a personal injury attorney with 25 years of experience in Massachusetts and New Hampshire.