Insurance Claim Secrets would be nice to know for anyone who has suffered a loss.
Insurance Claim Secrets Revealed is the title of a book authored by an insider who spent decades inside the insurance industry.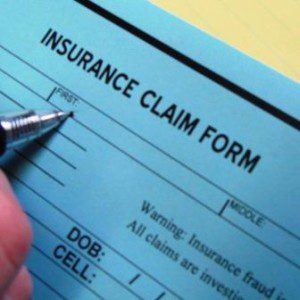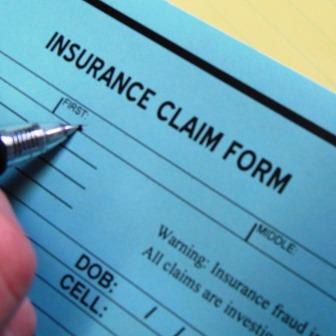 Insurance Claim Secrets & The Wizard of Oz
Early on, the author compares the insurance industry to The Wizard of Oz. He recalls the scene where Dorothy and friends finally reach Oz, where the Wizard bangs out loud noises, shoots out fire and attempts to scare everyone silly.  Toto the dog then pulls back a curtain, revealing a rotund little man pulling switches and levers.
The sad little man bellows "Pay no attention to that man behind the curtain". The story launches the book's theme.  Like the Wizard, insurance companies, the author contends, want no one to question the claims procedure or to know the process works very differently from what the industry wants you to think.
Cutting Costs
The theme plays out in executives who favor software producing low estimates, thus increasing company profits. Other examples include manipulating "holdback" provisions, paying less than full claim value on property damage claims, expecting that those with losses will not ask for later reimbursements they deserved, thus saving one insurance company an estimated $15 million per year.
Without tipping the authors entire hand, another "secret" encourages quick claim settlement at the expense of accurate claim settlement:
"… hastily settled claims are settled far below what they are worth. It's almost as if the policyholder or claimant becomes willing to give the insurance companies a big discount in return for the speed of a settlement check."

Insurance Claim Secrets Revealed. p. 25
Hire Attorney to Maximize Claim
The author takes a small shot at trial attorneys, but warns that everyone who files an insurance claim should consult an attorney before filing the claim.
"To move ahead in a claim without legal advice is to take the chance of relinquishing some of your rights. To move ahead in a claim without legal advice is to take the chance of not being paid hundreds or perhaps thousands of dollars that you could be eligible to collect."  P. 41
Among tidbits of advice: DO NOT EVER give recorded statements to the insurance company without your attorney present. The all capitals are his, not mine.
Advice from an Insider
Author Russell D. Longcore started out in the family construction business. He jumped at a chance to get into insurance sales and then adjustment, becoming an experienced general adjuster, a term he explains.  Still working in the business, the author appears to have no axe to grind, but simply seems to want those who have suffered losses to go into the lion's den of claims practice knowing what the lions are thinking.
Who Should Read Insurance Claim Secrets?
Anyone with a homeowner claim, a collision claim, a mold claim or any other insurance claim should read the book as well as anyone with questions like: What is depreciation?  Why are sudden losses covered and not wear and tear, even though the damage may be the same?  How do you prove a loss?  What is the insurance adjuster looking for?  What shouldn't you tell the insurance company?
The author asks, in explaining the point of the book:
Are you really "in good hands ®?"

Is your insurance company really "on your side ®"?

Is your insurance company "like a good neighbor ®?"
Insurance Claim Secrets Revealed © 2006 by Trafford Publishing.
For other documentation of insurance practices see: Delay, Deny, Defend.