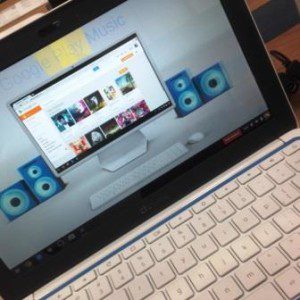 Under outstanding circumstances courts hold parents liable for bad acts of children.  Liability attaches when parents overlook highly offensive childish conduct causing harm to others.
Consider an actual case:  A boy named Dustin set up a Facebook page pretending to be that of one of the girls in his seventh grade class.  Apparently filled with hate and belittlement, Dustin posted contorted images of the girl, making her look overweight.
The post also included, in the words of the court "false, profane, and ethnically offensive" allegations about the girl.
Lawsuit After Offensive Computer Post Remains
The girl's parents sued Dustin's parents claiming they were negligent in failing to force the boy to delete the Facebook page once they knew about it.  Dustin's parents received notice of the activity in May of 2011 when school officials discovered the offensive page, punished Dustin with an in-school suspension and sent papers home to the parents.
Dustin's mother acknowledged notice by signing the papers and sending them back. But the Facebook page remained eleven months later. Dustin's parents took no steps to have the page deleted.
A child's wrongs, the court pointed out in this case, are not automatically passed on to parents.  Liability attaches to parents for their own negligence in failing to supervise a child only where they know of conduct that poses an unreasonable risk of harm to others.
Classic Case of Parental Liability For Wrongs of Child
A classic law school example highlights parents who know their child has a propensity to play with matches.  Nonetheless, matches are left out and the minor burns the neighbor's house down.  Here, though, the issue is whether Dustin's parents, knowing he intentionally set up a Facebook page bullying another student, should have taken affirmative steps to delete the page in an 11 month period.
In Boston v. Athern, the Georgia Court of Appeals held on October 10, 2014, that a reasonable  jury could find that after learning about the son's misconduct in the use of the computer and internet account, the parents failed to exercise due care in supervising and controlling the son's activity going forward.
Although a Georgia case, subject to additional appeal, much of the law applied by the court includes nationally recognized standards.  One, the "Restatement of Torts" holds that those who intentionally and unreasonably fail to remove defamatory matter known to be exhibited by one under their control are liable for its continued publication.
Case Far From Over
Earlier, a trial court dismissed the case on what's called summary judgment.  But, that was reversed.  The issue at trial will be the parent's potential liability for the libelous page after they knew about it.  Claims against the parents for the minor's activities before they were notified by the school were rejected by the appeals court.
This case is bound to make headlines as it travels through additional appeals.  The message, not stated in these words, is that yes, parents can under special circumstances be held legally responsible for what children do on the computer if it harms others.
---
Attorney Andrew D. Myers is a personal injury attorney and bankruptcy lawyer in North Andover, MA and Derry, NH who comments on other notable areas of the law.
---