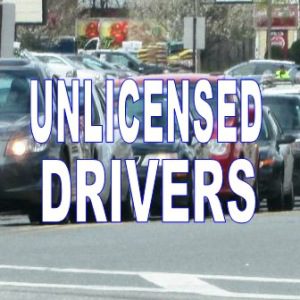 About 20% of all fatal crashes on U.S. highways involve unlicensed drivers. The statistic comes from a National Highway Traffic Safety Administration (NHTSA) study released in October 2014.
New Hampshire reports the lowest percentage, 5% of drivers having invalid licenses while involved in fatal crashes. Washington D.C. has the highest, 20%.   Massachusetts falls in the middle 11% of fatal traffic accidents in the Commonwealth involved a driver not properly licensed.
"Fatality Analysis Reporting System" or FARS statistics also show nighttime crashes most likely to involve drivers with invalid licenses.
Why do Drivers go Without a Valid License?
Possible reasons people drive without a valid license according to NHTSA include failure to renew a license or driving after suspension or revocation. Some drivers simply never obtained a license.  Others fail to obtain proper licensing for the type of vehicle being driven in the crash, such as a commercial driver's licenses or a motorcycle licenses.
Contact a Personal Injury Lawyer
After an accident a personal injury attorney can file a claim, making sure injuries and losses are not minimized from the start by insurance companies. It is well known that insurance companies offer early settlements in a low range, hoping to entice people to accept what is called a "lowball".  Insurance companies pressure early settlements before accident victims hire an attorney.
Insurance company management knows that while accident victims are out of work and/or needing additional medical attention, they are in great need, vulnerable to an early payment addressing immediate need. But internal insurance industry statistics reveal that such low, early payments are far below actual claim value if the injured retained an experienced attorney.
Early settlements do not account for the full extent of an injury, the need to compensate for any future medical care or many other factors. One such factor is the potential full extent of permanency of the injury, or residual symptoms which will persist even after the medical providers say no more treatment is necessary.
The October 2014 NHTSA study crunched the most recent "FARS" data, for 2008 through 2012. The numbers indicate the total number of motor vehicle fatalities declined while the overall percentage of those driving unlicensed remained about the same, ranging from 18 to 19 percent.
The idea that about one in five fatal car accidents involve drivers without a valid license remains shocking.  This presents one of many reasons to always drive safely and carry uninsured motorist coverage on your own auto insurance.  Here's more on uninsured motorist insurance coverage: Click Here.