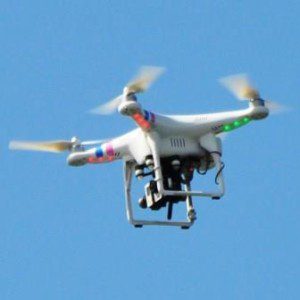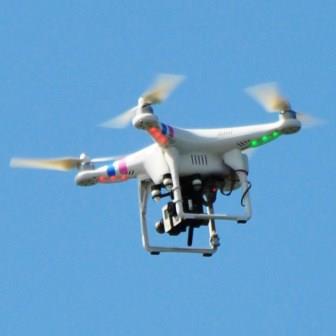 Drone regulations proposed by the Federal Aviation Administration now await public comment.
This post has been updated. In 2016 the FAA issued sweeping new guidelines for commercial drone use, summarized here. Those changes followed 2015 FAA rules requiring registration of private drones. Click here for update.
However this earlier article provides background on the FAA's approach to forming drone regulations.
The rules for commercial drones, proposed in February 2015, then subjected to a 60 day review period, would have required that drones weigh less than 55 pounds, that they be operated only during daylight hours, and that they fly under 500 feet and below 100 miles per hour.
Previous FAA rules prohibit all commercial drone use without a waiver.
The FAA's 2015 proposals would allow limited commercial use of drones.
2015 Drone Regulation Proposals
Here's what the FAA proposed in 2015:
Operators must be at least 17 years old
Operators must pass a basic aeronautical knowledge test, obtaining an FAA operator certificate.
The drone must always be in the line of sight of the operator or potentially a 'visual observer' who would maintain constant visual contact with the drone.
No flights over human beings other than those involved in the drone's flight.
Weather conditions, airspace restrictions and people must constantly be assessed.
Drones must stay away from airport flight paths and restricted airspace areas. FAA Temporary Flight Restrictions must be observed.
The old model aircraft guidelines would remain in place for hobbyists and drones would no longer be restricted by the decades old advisories under Sec. 336 of Public Law 112-95.
Drone Regulations: What Would and Would Not be Allowed
The proposals prohibit dropping objects from what are technically called 'Unmanned Aircraft Systems' or UAS. That and other provisions would not allow for Amazon.com and other companies' plans to make deliveries by drone, including pizza deliveries.
Amazon officials promise they have not abandoned plans for "Prime-Air" delivery, and note that technology and the regulatory process are both evolving.
Commercial drone flights would be allowed for aerial photography, crop monitoring, and inspections of bridges and cell towers.
FAA officials point out they have tried to be flexible in writing the proposed regulations. Their job requires balancing two key concerns: one is allowing the use of new technology, the other is guaranteeing aviation safety.
Next Step for Drone Regulations
While the proposed drone rules are said to be subject to a 60 day comment period, the proposals were six weeks late in their release, and regulatory experts estimate the FAA review could take a year or more before any new drone rules are implemented. As they say in the TV business, stay tuned. This blog will be updated with any new developments.
This blog post updates an earlier article which summarizes the legal issues raised by filmmakers, real estate professionals and others such as photographers similar to this Rhode Island drone photography businesses, as well as hobbyists who already use drones.
---
Photo Credit: Drone by Walter on flickr. License.
The author, Attorney Andrew D. Myers, is a personal injury and bankruptcy attorney with offices in Derry, New Hampshire and North Andover, Massachusetts.