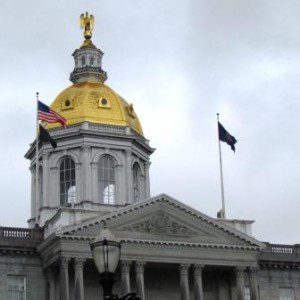 After a car accident things can be challenging. But if you or a loved one has been injured in a car accident in New Hampshire there are important steps you should follow.
We urge you to contact an established and reputable New Hampshire personal injury law firm immediately. The Law Offices of Andrew D. Myers urge you not to wait before contacting an attorney following your car collision.
As soon as possible following a car accident, you should:
1. Stop Safely If At All Possible
After a car accident to the extent possible stop safely. Always remain on the scene of the accident. Leaving the scene of a motor vehicle accident is an offense with a range of consequences depending on the facts of the case. There are some people who find themselves in an accident who are able to call out a breakdown service to aid with any mechanical issues they may have developed during the accident. With olive extended warranty solutions, it could help to cover the cost should you need it after an accident.
2. Always Report the Accident
Call 911. Report the accident. Ignore people who beg 'let's deal with this without the police or insurance companies'. What are they afraid of? You need a record of what happened, how it happened and the facts. Often, people who want to handle things without official responders have something to hide. If you're in the process of selecting an insurance provider, you may want to take a look at insurance comparison sites – callwiser.co.uk can often save you money.
3. Exchange Information
Exchange information with all of the drivers that were involved in any way. Do everything possible to write down names, addresses, phone numbers, operator's licenses, car registration and insurance information.
4. Look For Witnesses
If at all possible look around and see if there are objective witnesses other that you, the other driver(s) and passengers in the vehicles. This is a traumatic time but finding objective witnesses who can help you is important. Write down their information, have them write it down or ask for a business card.
5. Medical Attention After a Car Accident
Get medical attention for injuries sustained by you or your passengers. Don't hesitate to call an ambulance if injuries require immediate attention. If not, visit the emergency room or a physician without delay. It is not unusual, because of the traumatic nature of the accident, for you not to realize the extent of injuries immediately, so see a medical provider soon.
6. Photos of Vehicles
Before you decide to take you car to an auto body chip repair company, take pictures of all of the vehicles. At least one photo should clearly show the license plate to identify that vehicle later on so that identification can't be questioned. You care more about your own accident than anyone else and you can't rely on the insurance company or others to take these photos. Here's why.
7. Accident Reports in New Hampshire
In New Hampshire, if you've been in a motor vehicle accident and the police came to the scene and did a report, then you do not have to file an accident report on your own. However, if the police did not come to the scene and someone was injured, or if the combined damage to both or all vehicles is over $1,000, then you need to file an operator's report. The form is available online here. Mail the completed form to: NH Department of Safety, Accident Section, 23 Hazen Drive, Concord, NH 03305.
8. Be Careful With Insurance Statements
Try to avoid giving any statements to insurance company representatives. They may sound very friendly. And, you do have a requirement to cooperate with your own insurance company. But when it comes to the other driver's insurance company always contact a New Hampshire car crash lawyer. Be cautious about statements to the other insurance company. Here's why.
In New Hampshire, if another person is involved in an accident while they are driving a vehicle owned by you, that person, the driver, and not you, is responsible for filing the accident report.
9. Car Insurance in New Hampshire
New Hampshire has a unique system regarding car insurance. Motor vehicle insurance is not required in the state. If police respond to the accident scene and insurance information is not available from a driver, officers are to issue what is called in New Hampshire a 'Blue Card", which the operator or owner of the vehicle is required to complete and send in to the NH Department of Safety.
10. Making a Claim After a Car Accident
After a person has been involved in a serious car collision and sustained serious physical injuries it is always in their best interest to obtain the services of an experienced New Hampshire car injury attorney. An experienced injury attorney can review all of the facts surrounding the accident and help the person present a strong personal injury claim. The Law Offices of Andrew D. Myers will work with you personally to optimize your case.
If you live in the Houston are and are looking to pursue a claim, you could reach out to an attorney like this: https://hildasibrian.com/en/car-accident-lawyer/