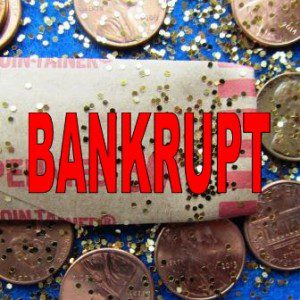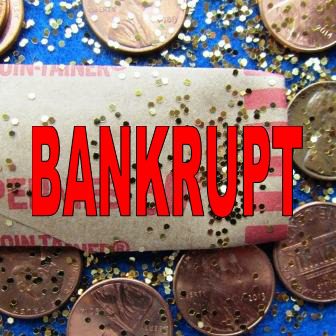 Celebrity Bankruptcies hit the headlines, and then fade away in the barrage of the 24 hour news cycle. So, just to refresh our memories, or in case you don't read the Hollywood newspapers at the grocery store checkout, here are some of many celebrity bankruptcies:
Rapper 50 Cent filed a Chapter 11 in July, 2015. He follows a long line of musical bankruptcies: M.C. Hammer filed for bankruptcy in 1996. Dionne Warwick, 2013. Michael Jackson, 2007. Willie Nelson, 1990.
Rock Star Marvin Lee Aday, better known as "Meat Loaf" filed in the mid-1980s. Two time Rock & Roll Hall of Famer David Crosby, 1985.
Cyndi Lauper, who hit it big with 'Girls Just Wanna Have Fun', 1981.
Singer Toni Braxton filed bankruptcy twice, once in 2010 and again in 2013. One of Braxton's many hits was "I'd Rather be Broke", released in 2013.
Celebrity Bankruptcies in Business & Politics
Donald Trump's companies filed bankruptcy four times, in 1991, 1992, 2004 and 2009. Not, personal bankruptcies by "The Donald", the filings represent corporate restructurings of Trump related businesses.
Ulysses S. Grant, 18th President of the United States, whose picture is on the U.S. Fifty Dollar-Bill, filed bankruptcy when post White-House financial deals flopped.
Burt Reynolds filed a Chapter 11 Bankruptcy in 1996. Kim Basinger filed in 1993. Larry King, 1978.
Gary Coleman 1999. Debbie Reynolds, 1997. Mickey Rooney, 1962.
Francis Ford Coppola, director of a ton of box office hit movies including 'Apocalypse Now' filed bankruptcy twice, most recently in 1992.
Famous author Samuel Clemens, who wrote under the name of Mark Twain, filed bankruptcy in 1894.
Wayne Newton filed a Chapter 11 in 1992, nine years after the Guinness Book of World Records named him the highest paid entertainer in the world.
Sports Celebrity Bankruptcies
Quarterback Michael Vick, 2008. Three-time All-Star player Lenny Dykstra, so broke he sold his World Series ring, filed in 2009. Famed NFL quarterback Johnny Unitas filed in 1991. Boxer Mike Tyson, 2003 and the boxer whose ear he bit, Evander Holyfield, 2013.
Olympic figure skating gold medalist Dorothy Hamill, filed in 1996.
As a member of 'Red Sox Nation' I left this for last: Bill Buckner, the first baseman credited with helping the Red Sox lose the 1986 World Series when a ball rolled between his legs, filed in 2008. Pitcher Curt Schilling, given much credit for helping the Red Sox win their first World Series in 86 years in 2004, pitching with a bloody sock from surgery, filed in 2012.
Here's a statistic I can't vouch for. According to Sports Illustrated, 78% of former NFL players go bankrupt within 2 years of retirement.
I do not want to make light of bankruptcy. Filing is a serious decision and should be done only after careful review of one's finances and all options. But if it's your choice, you're in good company.
---
Attorney Andrew D. Myers represents bankruptcy clients in Massachusetts and New Hampshire.
For Bankruptcy Basics, click here.