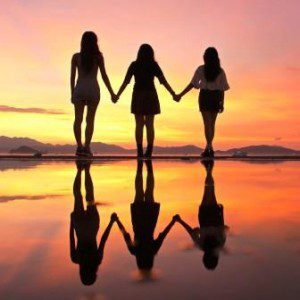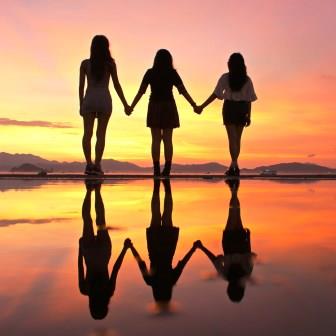 Most people have the idea of doing a will in the back of their minds. But there are many reasons why a trust may well be a much better idea.
You know you need something in place to take care of your affairs after you pass. Those who you leave behind should have some direction for dealing with assets, whether you have many or not so many.
A will provides a basic simple solution for dealing with your possessions, sometimes very effectively.
But there are reasons why a living trust provides a better alternative both for you and for those you leave behind:
1. Trusts Avoid Probate Court
When you transfer assets to beneficiaries through a will, your estate is taken care of through a court supervised process known as "probate". Details in the will are taken care of by your executor, or personal representative depending on the state in which you live. But that person has no authority to do anything until the will is allowed in probate. Each step after that comes under the supervision of the probate court.
2. Trust is a Private Document
Probate is a public process. Anyone can walk into a probate clerk's office and ask to look at a file. Your assets are publicly disclosed. You may or may not care, but named beneficiaries can become targets of unwanted solicitation. Conversely, trusts are private documents. Your trustee, perhaps with the assistance of an attorney, takes care of details like selling real estate and distributing money without court supervision or public filing of documents.
3. Trust Cuts Delays
On average even an uncontested will probate can take over one year. In fact nothing happens after a death until the will is filed in probate and the court allows the appointment of the executor or personal representative. With a trust, distribution of property and putting a piece of real estate on the market can happen right away.
4. Costs
Probate court fees can substantially add up even in the most basic uncontested case. There's a filing fee just to file the will and any substantial asset can require formal appraisal. Probate attorney fees and court fees can generally take up 5% of an estate's value. I've seen less. But I've also seen much more.
5. Living Trust Addresses Your Own Incapacity
A will does not come into action until after your death. In the event that you have a period of incapacity before your death, the will fails to provide legal authority in handling your affairs. You also need what's called a durable power of attorney to take care of financial affairs such as selling real estate. Under a correctly drafted living trust, your trustee handles your financial affairs in the event of your incapacitation without additional documents.
6. Trust Controls How and When Assets are Distributed
A will basically divvies up assets. A specified dollar amount or percentage can be designated to your chosen beneficiaries. But to control how your gift is spent or the timing of distributions you need a trust. A trust can direct your trustee to make funds available to children or grandchildren only for college. Age based allocations can specify distributions at periodic intervals, for example 10% when they reach age 25, 25% when they reach age 30, or however you wish.
7. Trust Can Keep Assets In The Family
People worry that a child's spouse could end up taking assets in a divorce. Another concern is that a surviving spouse might remarry and assets could end up going to that spouse's family and not yours. In the event of you passing away, you ultimately want to make sure that the family you leave behind are financially secure and can carry on living their lifestyle. Once you have made the decision on this matter, then you can move on to ensuring who gets what. Carefully drafted trust provisions address these issues.
8. Trust Addresses Tax
If you have substantial wealth it is very likely a trust offers tax benefits over a simple will. Tax complexities vary from state to state and depending on one's individual circumstances. Best bet for achieving the real tax benefits of a trust is to work with a financial planner together with your estate planning attorney.
9. Continuity In Asset Management
A durable power of attorney helps during a period of incapacity. But after the death of an individual, the power of attorney ceases. Worse, powers granted in a will do not kick in until the probate court allows the will and formally appoints the executor or personal representative. This can take time. During this lapse, no one has authority to manage assets. With a trust, the management of assets is seamless. If a new trustee is required after death, the appointment occurs automatically.
10. Trust Amendment Not Difficult
Some people worry that a trust, once drafted, cannot be amended. But a revocable trust can in fact be amended and often the required formalities are slightly less imposing than the requirements for amending a will.
There are many benefits to a trust, but there are drawbacks. Assets must be placed into the living trust during your lifetime or the trust is ineffective. If you have minor children, a trust cannot name a guardian, while a will can. A trust costs more than a will to set up. However, if you think ahead to the cost of probate to your beneficiaries after you're gone, it's likely that the trust is in the long run a money saver.
---
Photo credit: Sunset and Reflection by James j8246 on flickr. Creative Commons License.