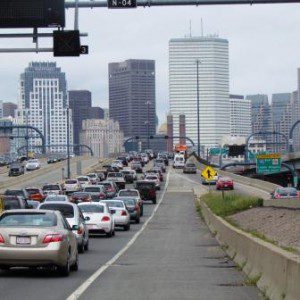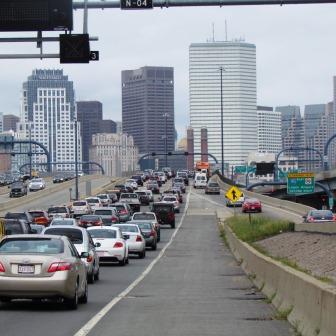 After a car accident we're all shocked. Over 100 thousand car accidents happen in Massachusetts every year. Car accidents cause an average of 4,500 serious injuries in motor vehicle accidents in Massachusetts every year. After a crash follow these 10 steps to preserve your right and reduce the stress and confusion of a car accident.
1. Pull Over
Massachusetts roads and drivers carry a reputation. That's why it's critical to pull off the road as far as possible. Get your vehicle out of traffic and off to the side of the roadway if at all possible. This reduces the likelihood of a second crash by someone not paying attention. Police tell us this happens frequently.
2. Call Police
Immediately contact 911. Provide accident location information as quickly as possible so police can protect the people and vehicles, and also document the accident. This vital step protects you physically and otherwise. Those who urge you to "take care of it" without police or insurance have been known to have reason to avoid authorities. There are insurance scenarios where not having reported the accident to police causes problems, for example where the other driver is uninsured.
3. Medical Attention after a Car Accident
If injured, accept an offer of emergency transport to the hospital. With skyrocketing medical bills some injury victims fear the ambulance bill and decline. If not treated properly an injury can actually worsen. Also, Massachusetts no-fault PIP, more about that below, pays medical bills related to the accident.
4. Take Photos of Accident Scene
Nearly everyone carries a simple but decent camera on a cell phone. Photograph the cars and the scene. Look for skid marks, the lack of skid marks, or accident damage such as a broken fence or sign. Take a picture before the weather or repairs erase the evidence after a car accident. Here's why not to ignore this step.
5. Look for Witnesses
If at all possible, find witnesses other than yourself, passengers or the driver of the other car. Ask anyone who stops at the scene if they saw what happened. Obtain names, addresses and other contact information. Write down all contact information and ask whether they have a business card and whether you may have one. Witnesses disappear quickly and chances of ever locating them again if not identified on the spot are close to zero.
6. When To File An Accident Report
After a car accident in Massachusetts, accident reports must be filed if a person is injured in any way or killed, of if damage to any one of the vehicles is $1,000 or more. Massachusetts law does not specify how serious the injury must be, so if anyone is injured in any manner, play it safe and file an accident report.
The form operators must file is called a Motor Vehicle Crash Operator Report. Click the link to complete the report.
The law requires filing the report within 5 days after an accident. In 25 plus years as a personal injury attorney in Massachusetts I've never seen anyone prosecuted for filing a late report. So, it's better to file a complete report rather than a fast report with errors you'll regret later.
Regulations require sending copies of the report to three places:
Registry of Motor Vehicles.
Local police department in the city or town where the accident took place.
Your own insurance company.
Worried about filling out the official accident report? My office completes accident reports, whether official state registry forms or insurance paperwork for free as part of our service. We know the details they're looking for that make or break your position.
7. File a Personal Injury Protection Application
Massachusetts has a "No Fault" law. This means your medical bills are paid by your own insurance company if you were operating your own car, regardless of who was at fault in the accident. This is called "Personal Injury Protection" or PIP. The form must be filed reasonably promptly after an accident.
PIP Applications look simple, but check the wrong box and your case can be sidelined. Lawmakers passed PIP attempting to simplify things after a car accident, but PIP actually complicated things as described in this link. It is highly recommended that you retain an attorney.
8. What to do After an Accident if Other Car is Uninsured
Despite mandatory auto insurance laws in Massachusetts and elsewhere, it's estimated that 29 million uninsured cars travel the roads nationwide. Despite compulsory car insurance laws the Insurance Research Council reports over 12% of all vehicles do not carry insurance.
If you are injured and would have had an injury claim against the uninsured vehicle, your claim is covered by the uninsured provision of your own insurance company. While many safe drivers hesitate to make a claim against their own insurance company, fearing higher insurance premiums, your insurance company cannot raise rates for putting in a legitimate claim. They may only increase rates where you have engaged in a moving violation.
9. What if I'm in a Hit and Run Accident?
The uninsured provision of your car insurance covers hit and run accident claims. If police did not do an accident report, you must report the accident to local police within 24 hours and be sure they take a report. Otherwise the insurance company can deny uninsured coverage in a hit and run accident for failure to comply with required police reporting of such accidents.
10. Be Careful With Statements to Insurance Company
You have a duty to cooperate fully with your own insurance company. If you refuse to cooperate they can deny insurance coverage. But, before giving statements be smart. Review the facts first and have any reports and photos in front of you. You do not have an obligation to give a statement to the other insurance company. Before giving any statement be fully prepared as described in this link.
The statement is recorded. While insurance adjusters may conduct the telephone in an informal even friendly manner, this statement is part of the permanent record of your claim file. This means any missteps or inadvertent misstatements can cause long term issues.
Final Word on Accidents
Keep your cool at the accident scene. I know you're thinking it's easy for me to say. But accidents happen even to me. Get your car out of the road if at all possible. Do not sink to the level of accusations by the other driver. Keep your cool.
Discuss only facts such as your name, drivers license number, registration and insurance information. The law requires you to exchange this information. Never make admissions or accusations. Be polite. If you've been injured the best advice is to contact my office for help.
---
Source for Massachusetts Auto Accident Statistics: here.
Insurance Research Council, Uninsured Motorists Report, August 5, 2014.