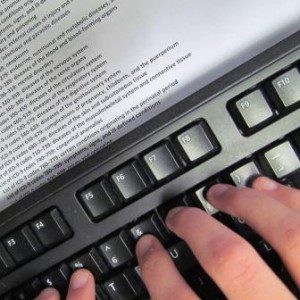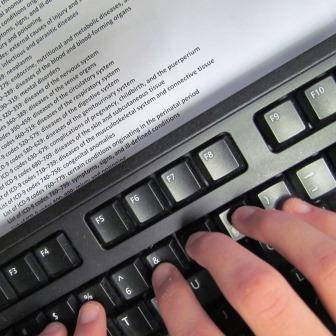 It's no secret insurance companies use software to calculate the value of personal injury claims. Whether they admit it or not, they've used software to value personal injury claims since the 1990s. The important thing is what the software is up to.
The idea of using computer software to calculate the value of an injury claim sounds benign. When you think about it, what business, industry or even household or hobbyist doesn't use software? At the same time, what if it makes a mistake and under-values your case?
Insurance companies will tell you claim evaluation software brings uniformity and efficiency to the process.
But what is the software really doing?
How do Insurance Companies Put a number on the Value of Personal Injury Claims?
The first popular personal injury claim software, initially used by Allstate Insurance Company in the 1990s goes by the name Colossus. Still popular and used by other insurers, other insurance software now includes 'Decision Point', 'MedBill Helper' and 'Outcome Advisor'.
Injury claim evaluation software requires entry of basic data located in medical records and bills. The software calculates claim value by assigning points to various "value drivers" associated with an injury. A mathematical formula calculates claim value.  Variables in the algorithm include the injury diagnosis, reported symptoms, treatment specifics, the need for future treatment and many others.
Insurance Claim Evaluation by the Numbers
The actual mathematical or scientific nature of the evaluation fades away when one realizes that insurance companies themselves program the value of points given to each "driver" when setting up the software.
Colossus allows Allstate, Aetna, USAA, and any auto insurance company using it to artificially drive down injury values. Allstate's adjusters controlled the information fed into the Colossus program and in turn, they reduce the benchmark or baseline values by only inputting the lowest settlement amounts.

Accident Values, Maryland Car Accident Lawyers, 2015
In other words each insurance company using the software sets up how much value is assigned to medical data. This setting then determines the baseline data used in calculating all of the insurance company's values.
Insurance companies spending millions for use of the software get to tweak the software to reduce claim values.  As claims departments set up the software they use a process called benchmark tuning to give whatever value they choose to various elements of a personal injury claim.  In step two, known as fine tuning, insurance companies simply fix the output downwards to meet profit goals set by management.
By using Colossus computer evaluation Allstate Insurance reduced what they paid on claims by $225 – $250 million annually.
Isn't There a Personal Factor in Calculating the Value of Personal Injury Claims?
You might feel that 'someone is listening' when an insurance adjuster or other employee takes down information. From the initial report of injury through the entire process you and your attorney may describe symptoms after a car accident such as headaches, scarring or other severe injuries.
None of that goes into the actual evaluation. The only data actually entered into the claims evaluation software is that which medical providers write down and code properly. If you can't sleep due to pain, can't lift a baby or reach for groceries due to a subluxation or other diagnosis, none of it counts in the computer evaluation unless the medical provider enters it clearly in the medical records.
What Numbers Go Into the Value of Personal Injury Claims?
To make matters worse, as of October 1, 2015 an entirely new coding system known as the ICD-10-CM code set went into effect. This significantly changed the codes that all U.S. medical providers must use. The new system caused so confusion that rule makers delayed the original 2014 implementation date by one year.
Whether you've suffered catastrophic injuries, traumatic brain injury or a sprain strain, nothing factors into the computer software equation unless it is properly coded.
If medical providers themselves found changing the code system challenging, its wishful thinking to expect that all applicable codes will be included in records. Unfortunately, that detail is required to accurately support full and fair claim evaluation.
For more on insurance company secrets as revealed by insiders click here.
---
Sources include:
From Good Hands to Boxing Gloves, The Dark Side of Insurance, Bernardinelli, David J., (c) 2008.  Pages 126