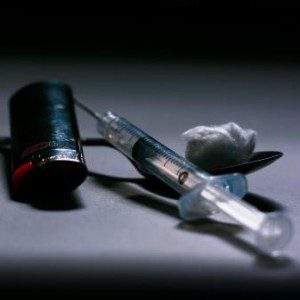 Opiate addiction now plagues communities across the USA. People who go through the recovery process from addiction will suffer with unpleasant side effects, like those found as part of benzodiazepine withdrawal symptoms. While difficult to endure, with good support, it can become manageable. Victims die of drug overdose every day as drug dependency tops the list of public health issues. With many more people looking for treatment from rehab centers similar to West Coast Recovery Centers to get the help that they need.
"The United States is less than 5% of the world's population, but we consume 80% of the world's opiate supply."

Massachusetts Attorney General Maura Healey, 11/16/2015, proposing sweeping substance abuse treatment, education and prevention legislation.
Heroin now ranks in epidemic proportions. Heroin use plagues not only men or those in cities. Heroin use crosses all races, age groups, and genders. Heroin's popularity ranks high in rural areas, covering the majority of the U.S. geographically.
Relationship Between Opiods & Heroin Use
Many heroin addicts began their addiction with dependency on prescription opiates, or painkillers. Opioids are medications that relieve pain by reducing the intensity of pain signals transmitted to the brain. Heroin is created through the use of opiates, but cut with other dangerous substances. According to the Centers for Disease Control and Prevention, 45% of people who use heroin were also addicted to prescription opioid painkillers.
According to the National Institute on Drug Abuse, those who abuse opioids often choose to increase the intensity of their experience or "high" by taking the drug in ways other than those prescribed. Opioids in heroin form can be injected, inhaled by snorting or sniffing, or smoked. All of those different methods enhance the effects from the drug and deliver the drug to the brain quickly, paving the way to addiction and health problems. Those ailed by addiction could be at risk of losing their jobs if they fail workplace drug testing Minneapolis if required by their employers.
Heroin kills every day. In New Hampshire alone, opioid related overdoses claimed the lives of 357 residents in calendar year 2015. That's nearly one a day. In a small state.
Emergency responders claim some success in saving reported overdose victims with the use of naloxone, now used widely. Naloxone can reverse overdoses and reduce opioid deaths if administered in a timely manner.
Opiate Addiction Responses
News media and community leaders increasingly acknowledge and digest the scope of the opiate addiction crisis. At the same time the legal community and others share responsibility for spreading awareness and supporting resources. Such resources include treatment, counseling, naloxone training programs and other overall efforts to address and reduce opioid addiction. Recovering addicts can now get their prescribed drugs sent directly to their homes with online rehab services, such as Recovery Delivered. This helps avoid any temptations that may cause someone to relapse and makes it easier to recover in the comfort of their own home.
Heroine Epidemic Resources
For substance abuse treatment facilities in New Hampshire visit this link.
For Massachusetts treatment facilities visit here.
And for treatment facilities for all other states & Canada visit this link.
Truth be told, many people are closely related to or at least aware of someone struggling with opioid addiction. Thus the reason for all to learn how to help others in this situation, and how to direct others to treatment, counselling and other resources leading to recovery.
Heroin and opiate use challenge family, community, health care and others. Addressing the scope of substance abuse and linking treatment to those in need presents a mandate to all if there is to be a reduction in death, suffering and impact on families. As never before, recognition of the problem and understanding of available resources present a first step in handing addiction.
---
Photo credit: by Andres Rodrigues on flickr, Creative Commons License.