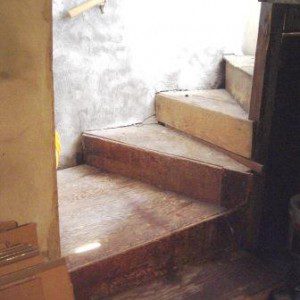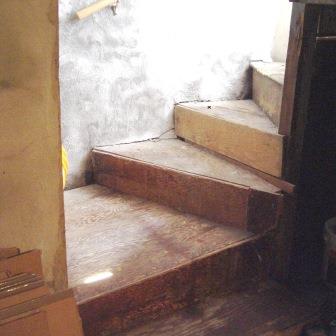 Stairway injuries represent a leading cause of accidents.
National Safety Council statistics rank stairway injuries second only to motor vehicle accidents among leading causes of accidents.
The council's statistical report, titled Injury Facts 2015, reports falls are the leading cause of injury-related death in adults age 65 and older.
Each year stairway accidents cause over one million injuries and 12,000 deaths. One half of those stairway deaths occur in the home. Most people underestimate the risk of falling and sustaining injuries at home. After all we feel safest at home. Statistics prove otherwise, showing the greatest risk of falling on stairs comes at home.
Senior Citizens & Children at Higher Risk
Children and adults over 65 are especially at high risk. Each year one in three elderly adults suffers a serious stairway fall. Such injuries can increase the chances of an earlier death and reduce the ability to live independently. The elderly face a higher likelihood of falling because they often experience muscle weakness and potential dizziness from taking a variety of medications. This risk rises as they age.
Falling on flat surfaces can cause serious injuries. But falling down a flight of stairs typically causes more severe injuries. Common injuries caused by stairway falls include internal bleeding, fractured bones, brain injuries, soft-tissue injuries, and dislocations. In fact Safety Council statistics indicate falls are among the most common causes of traumatic brain injury.
Stairway Injuries and Premises Liability Law
Negligent maintenance often causes stairway accidents and injuries. Negligent maintenance included damaged steps, improper railings, defective stair treads, poor lighting, and dangerous risers.
Premises liability law requires property owners to reasonably maintain stairways. The law also holds property owners responsible where injuries occur as a result of dangerous or hazardous conditions. If proven that injuries directly resulted from a property owner's negligence, then the injured person may be able to collect compensation for pain and suffering, lost income, and reimbursement for medical bills related to the accident.
Tips to Avoid Stairway Injuries
If you have parents, friends or others who are senior citizens, you might assist them with the following recommendations by the National Safety Council: reduce clutter, always use railings, wear rubber-soled shoes or slippers, shovel or clean off any outdoor steps and install adequate lighting. Using non-skid slippers (https://seniorsjoy.com/best-safe-slippers-for-elderly/) can be very effective in avoiding such awful accidents.
When a Stairway Injury Requires Legal Help
Stairway falls often cause serious permanent injuries. Surprisingly, establishing liability against the property owner is not as easy as one might think. For example, in motor vehicle accident injury claims simple evidence such as witness observations and photos of features like a stop sign often establish liability.
By contrast stairway injury cases often require expert engineering analysis of stairway defects to establish negligence. Such cases do not present the "slam-dunk" case many think them to be, as we've explained in another blog article.