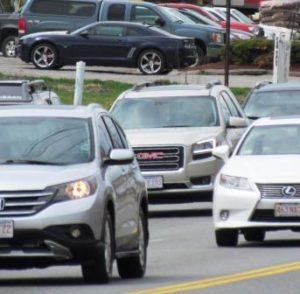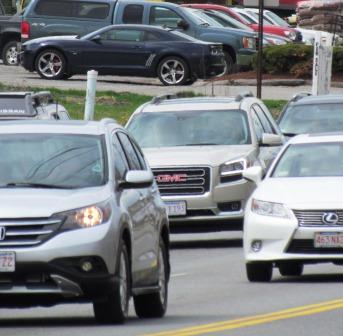 After a car accident is no time to learn about buying car insurance. But it's after a car accident that many car owners first learn they don't have basic adequate car insurance.
Buying car insurance sometimes becomes a game of seeing how little one can pay. That might ease the budget today, but after an accident is no time to learn that your policy does not provide the help you need after a motor vehicle accident.
One lesson experts want you to know is that you should shop around. Rates change, companies change and in fact the factors car insurance companies use to set rates change.
Protect Yourself: Not Everyone Has Insurance
As a personal injury attorney I see people going through tough times after a car accident. One of the biggest financial problems after a car accident comes when there is not enough car insurance. First, reject the idea that 'the other guy' will have enough insurance to cover things after an accident. The Insurance Research Council warns that over 14 percent of all drivers have no car insurance.
The actual numbers vary from state to state. In some states you face a 20 percent chance that the other guy in your car accident is uninsured. The chances are higher in and around states like New Hampshire where it's not against the law to drive around without car insurance. Even in mandatory states like Massachusetts 4 percent of drivers have no car insurance.
Know Car Insurance Terms
Buying car insurance does not have to be confusing. Forget about nice sounding packages like 'full coverage' which may or may not provide what you need. Instead, look at the individual coverage selections and what they mean.
Collision Coverage:
The collision coverage in your own policy covers damage to your car caused by impact with another car or object regardless of who's at fault. The biggest mistake I see is people who figure their car is older and not worth this coverage and 'I'll get the other guy's' insurance to pay. Problem is, insurance companies can sometimes take their jolly time and while you wait, if you lack this coverage you also lack a car.
Comprehensive:
This covers theft of your vehicle and damage from anything other than a crash, things like fire, flood, a falling tree branch and other such issues.
Uninsured:
This pays for your pain and suffering losses if your accident is caused by a driver who is either uninsured or a hit and run driver. Based on the number of uninsured drivers on our highways, be sure to focus on this. And remember especially in cities, people don't always do the right thing after an accident like you and I would.
Underinsured:
This covers your pain and suffering loss if the other driver has inadequate coverage. Suppose their policy limit is $20,000. (The mandatory minimum liability coverage in Massachusetts) If you sustain very severe injuries in a serious car accident, this limit will not cover you and this is where your own underinsured coverage kicks in.
Medical Payments:
One of the most important coverages, this is the primary insurance for your own medical bills after a car accident. Note that 'the other guy's' insurance will not pay your bills, at least not until the end of your case when you achieve a settlement, and that depends on whether or not they have adequate coverage. Health insurance is not what you want paying your car accident bills because they want their money back out of any settlement you might achieve in the end. See: Health Insurance Liens. Adequate medical payments insurance is a must and often agents fail to tell you the coverage is not overly costly and well worth it. Buy it.
Personal Injury Protection:
Often called PIP, this is the provision in no fault states such as Massachusetts that pays your own car accident medical bills after an accident regardless of who is at fault. But car insurance companies often handle these payments with roadblocks such as 'Independent Medical Examinations' saying you don't need the treatment or your treatment period has gone on too long. This is why every driver should have medical payments insurance. Otherwise your medical bills after a car accident will add up.
Bodily Injury Liability:
This coverage pay for injuries to the other guy if you are found negligent after an accident. No human being is perfect and this coverage provides protection against your having to pay if sued. How much? This depends on your situation. $20,000 is often seen as the basic limit, and is the mandatory minimum in Massachusetts. If you have assets such as more than one car, a home with equity, a vacation home or other assets, you need to figure how much coverage would protect against attachment in a law suit.
Shop Around For Car Insurance
Experts tell us to check out different auto insurance companies every two or three years. Even if you like your company or your agent, auto insurance rates changes. Research indicates that the long-term customer auto insurance discount is mostly a myth:
MYTH: You get a loyalty discount for staying with the same company for a long time.

HIDDEN TRUTH: You don't always get a discount

Consumer Reports
Researchers found car insurance companies sometimes base their rates on factors having nothing to do with your driving history like credit history and education. This means that you could be charged more for your insurance if you have a bad or no credit history. Every car insurance company has its own method of setting car insurance rates.
Another reason to shop around every couple of years: your situation may have changed. You might be driving fewer miles or your own company may have changed its own rating system.
Buying Car Insurance and Life Experience
As a personal injury attorney my job is to work through the many challenges that you and your loved ones face after a car accident. Severe injuries impact your daily life and are frustrating enough. Making sure you've optimized your own coverage the best you can under your circumstances can at least provide a basic safety net for yourself.
And when insurance companies fight you with the delay deny defend tactics their own insiders know all too well, your best bet is to seek help from an experienced personal injury lawyer. My office has successfully handled such cases for over 25 years.
---
---
Sources:
How Many Drivers Don't Have Auto Insurance, AutoInsurance.org
Myths & Hidden Truths About Car Insurance Savings, Special Report, Consumer Reports
Don't Drive Up Insurance Costs, Wall Street Journal, March 12, 2017, p G2.