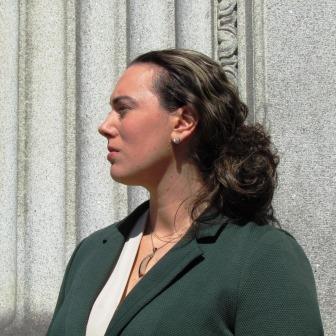 The U.S. legal system after Covid-19 may or may not look like it did before the pandemic.
What changes will people in need of legal services see after the shut-down?
The "new normal" for the legal system may bring fundamental change.
Then again, after unprecedented shut-down measures, long range permanent changes might bring only minor tweaks.
No clear answer emerged in the middle of the stay-at-home orders and virtual court shut downs.
At the same time, based on pre-pandemic clues and observations during Covid-19, some trends may appear through the fog.
Most people wonder when we can "get back to normal".  Others warn there will be a "new normal".  Things taken for granted before Covid-19 shut-downs, may find new appreciation after worldwide pandemic responses.
You say we'll get over this.  The rock-solid U.S. legal system itself survived major events including the 1987 stock market crash, the economic meltdown of 2008 and other crises.  At the same time here's what some experts say:
Covid-19 is different.  It has cast a harsh light on the outdated way justice is dispensed, law is taught, and legal services are delivered.

Mark A. Cohen, Forbes, April 14, 2020.
The difference, some experts claim, is that Covid-19 brought the legal system to its knees.  Old ways of doing things came down quickly and with public acceptance.
Business as Usual?
The pandemic brought many temporary emergency measures to the courts.  Courts in Massachusetts and New Hampshire, like those elsewhere, suspended normal operations.  That meant, for example, small claims dockets and other daily bread and butter civil cases were halted.
Most of the courts in New Hampshire either highly recommend or require electronic filing.
Lawyers have been required to file papers in the federal courts electronically since the early 2000's.  This goes for bankruptcy cases and other matters handled in the federal courts.
Some matters since Covid-19 reared its ugly head are done by telephone.  I've been spared driving to Concord, NH and Worcester, MA because certain U.S. bankruptcy hearings normally held in-person are now held on the telephone during the emergency measures.
Courts announced that certain trials and other hearings could be either postposed/continued to the end of the pandemic measures, or held by video conference or in some cases telephonically.
In recent years many cases are resolved by "Alternative Dispute Resolution".  Most often this means arbitration or mediation.  Arbitrators and mediators have contacted my office offering to do these key legal proceedings on the telephone or sometimes video conference.
So, if a case can be filed electronically, mediated remotely, and tried telephonically, does the future of the legal system in the U.S. mean people with legal matters will obtain legal services without stepping into a courthouse? Kind of like ordering a TV or a sweater on Amazon.com?  It's only a question with no answer at least on my part.
What Law Offices Did or did not do
During the pandemic shut down "consultants" barraged law offices like mine with promises of a reboot.   "Today – Tiffany will be sharing real-life examples of law firms who feverishly moved to the cloud to maintain operations and incoming revenue."  While promising "technology you can put in place" such pitches failed to realize that most law offices have embraced paperless and other technology for years.
The "virtual law office" concept emerged as legal software and electronic filing brought technology into the legal world.  Virtual attorneys can and do provide services online.  Using secure access tools, clients and lawyers exchange necessary info.  Virtual law provides convenience and a handy short cut for communication.  In the extreme, attorney and client need not necessarily meet and in fact can be on opposite ends of the continent.
U.S. Legal System After Covid-19
Most decision makers, rightly so, believe it's crucial to meet eye-to-eye with those testifying.  Judging credibility of a speaker requires in person contact, it seems. How does the speaker appear and do they have the "ring of truth" as they speak.  And if a speaker is not in the room, only on the phone, they can be distracted, not fully attentive to the solemnity of a court proceeding.
On the other hand, with growing general distrust in institutions why not make it easier for people to participate in legal proceedings.  Why require witnesses and others involved in lawsuits to drive potentially for hours, especially in bad weather, for what can often be the briefest of events.  Sometimes the events end up cancelled.
Consider all the things that changed drastically after September 11, 2001.  Air travel and building security top the list.  Will civil disputes find resolution elsewhere, not in that nearby courthouse?  Will long lines to get into the court building disappear only because no one goes there anymore?
Conclusion
I am a civil litigation attorney focusing primarily on personal injury and bankruptcy.  That's why the focus here is largely on civil cases.  In the criminal arena New Hampshire courts especially took a big step years ago by holding many criminal matters such as arraignments and bail hearings with the defendant remaining in the lockdown facility, appearing only by video in court.  Courts continued that practice during the pandemic.  Even prosecutors and defense attorneys appear remotely in many cases.
Covid-19 brought unprecedented, if temporary, challenges and changes to the courts and provision of legal services.  Does the temporary shock to the system materialize into long term change?  Granting access to the system through electronic means provides ease and recognition of the technology that has taken over all other aspects of life.  Virtual law poses the reality of efficient communication.  At the same time, what level of personal contact are legal providers and consumers willing to forego?
Changes will likely find their way into a system often seen as aloof.  The question is whether change will be fundamental or a simple tweak.  Will courts accept doing nearly everything remotely?  Will consumers accept less actual personal contact with lawyers and courts?
---
Model Credit:  Bethany Garboski
Sources:
COVID-19 and the Reformation of Legal Culture, Mark A. Cohen, Forbes, April 14, 2020.
Massachusetts Court Website Updates.
New Hampshire Court Website Updates.