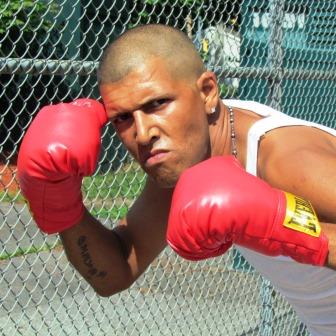 Deep down in the dark side of insurance lurks a story about one major insurance company.
First of all, it defied court orders for 10 years refusing to disclose details on how it handles claims.
Held in contempt of court, Allstate fought court orders requiring disclosure of their relationship with a consulting company.
Why?
Between 2005 and 2006 Allstate ranked number 2 in the number of consumer complaints about their handling of car accident claims.  Liberty Mutual came in at number one.
Most noteworthy, Allstate long advertised itself as putting you "in good hands".  But then the insurance company paid millions to a business consultant to review its finances top to bottom.  As a result, they morphed away from your grandfather's "good hands" company.  Instead, they put on "boxing gloves" in a new approach to dealing with you if and when injured in an accident.
The book "From Good Hands to Boxing Gloves" documents the details of all of the above and much more, fully supported by footnotes, internal documents and case citations.
The book's subtitle is "The Dark Side of Insurance."
The boxing gloves approach came from consulting company McKinsey and Company.  The same McKinsey whose thinking and former partner engineered the financial disaster of Enron.  Enron's CEO, a former McKinsey and Company partner found himself convicted on 19 counts of fraud, false statements and insider trading.
Claims Process Transformed
Acting on the advice of its consulting company Allstate made over the way it handled claims.  Called Claims Core Process Redesign or CCPR the system altered the claims process top to bottom.  The claim redesign systematically reduced injury claim payments without fully looking at the validity of each individual claim.
Allstate led the insurance industry as one of the first major insurers to adopt the techniques represented by CCPR.  At the same time, author David Berardinelli points out that other major insurance companies adopted similar profit-driven claims handling including State Farm, USAA, Liberty Mutual and "apparently" Hartford and Nationwide.
The book explains traditional insurance company economics in which, generally, 70 cents of every dollar in premiums paid by policy holders goes back out in claim payments.  Following the consulting company's profit-driven makeover of the claims process, that number went down to around 47 cents.  At the same time that insurance company claim payouts decreased 30 per cent, do you think insurance premiums went down?  Guess.
Attorney Represented Claims Paid Five Times Higher
A review of past insurance claims found that injured people represented by attorneys on average saw settlements five times higher than those unrepresented.  So the insurance company started a policy of discouraging legal representation.
"…claim payments to policyholders with an attorney averaged about five times more than claim payments to policyholders without an attorney."

Good Hands to Boxing Gloves, p. 95.
From the insurance company standpoint it made sense to keep people away from attorneys.  How?  It became standard practice to give "false assurances" that no attorney was needed because a fair offer was coming soon.  Adjusters read from pre-written scripts assuring claimants the insurance company was working on the claim, no attorney was needed just hang in there.
The scripts did not include the fact that the process included delaying the claim for up to 180 days at which point the company offered a lowball offer.  The company knew two things.  First, the lowball represented about 60% of the actual value of the case.  Second, by that point the claimant was so stressed financially and otherwise by the process they were likely to simply take the low offer to put the matter behind them.
Those who refused to buckle under and accept the low grade settlement offers then faced the company's policy invoking aggressive investigation.
The Dark Side of Insurance: Aggressive Pushback
The "Boxing Gloves" approach, replacing the older "Good Hands" advertising schmaltz, pushes back on several fronts.
The insurer probes into personal failings of the claimant.  You may have seen a doctor for a somewhat private embarrassing personal medical challenge.  They'll demand a signed authorization for any and all medical treatment.  If you refuse, they'll send subpoenas.  Other personal targets include details of a divorce, any possible court issues like a drunk driving or other foible in your past. Such irrelevant issues can include a bad review at work, the fact you may have been fired from a job and what may or may not be in your taxes.
They deny they do it but insurers pay bonuses to adjusters for going along with the lowball approach.  Incentives include special prepaid credit cards, travel, gift certificates, lunches and flat out bonus payments for saving the company money.
Every industry uses computers, right?  So what's the big deal about insurance companies evaluating claims by computer?  The fact of using such programs seems benign. But in setting up the software the company intentionally tweaked down the final evaluations at two levels.
One of the first such programs, Colossus, came to the rescue of Allstate's perceived claim over payments. A two-step process allows the insurance company to set the program up to its claim reduction goals.
Step one, "benchmark tuning" involves selecting a team of the most conservative adjusters who put a price on claims, without any knowledge of a person's out-of-pocket losses. Management takes the lowest claim values in fixing the algorithm.
Step two, "fine tuning" requires insurance claim managers to check the algorithm, making sure the final settlements bring "at least a 20% savings" over past injury settlements.
The Dark Side of Insurance: How Dark?
Consulting bean counters estimated Allstate's increased profits at between 15 and 20 percent right away after adopting Colossus.  But that number, translated to $550 to $600 million per year, proved low.  Any insurance company can purchase Colossus, or other similar programs, and tweak the evaluation formula to kick out whatever claims payment savings they want.
As pointed out above, the author named other insurance companies believed to have adopted similar strategies.  So, the book "Good Hands to Boxing Gloves" represents a look at one insurance company.  At the same time, fish swim in schools and the practices only highlighted here have been shared widely.
After the McKinsey documents were released following a court fight, Allstate actually posted them on their website.  The book published the web link.  McKinsey accused people of taking things out of context.  We would be happy to post the link to the documents here so you can decide for yourself.  But, they've deleted the link.
---
Model Credit: Emanuel Rivera Otero
Other blog reviews of books documenting internal insurance industry practices:
Insurance Claim Secrets Revealed
Source:  From Good Hands to Boxing Gloves, The Dark Side of Insurance, by David J. Berardinelli, © 2008, Trial Guides, LLC.