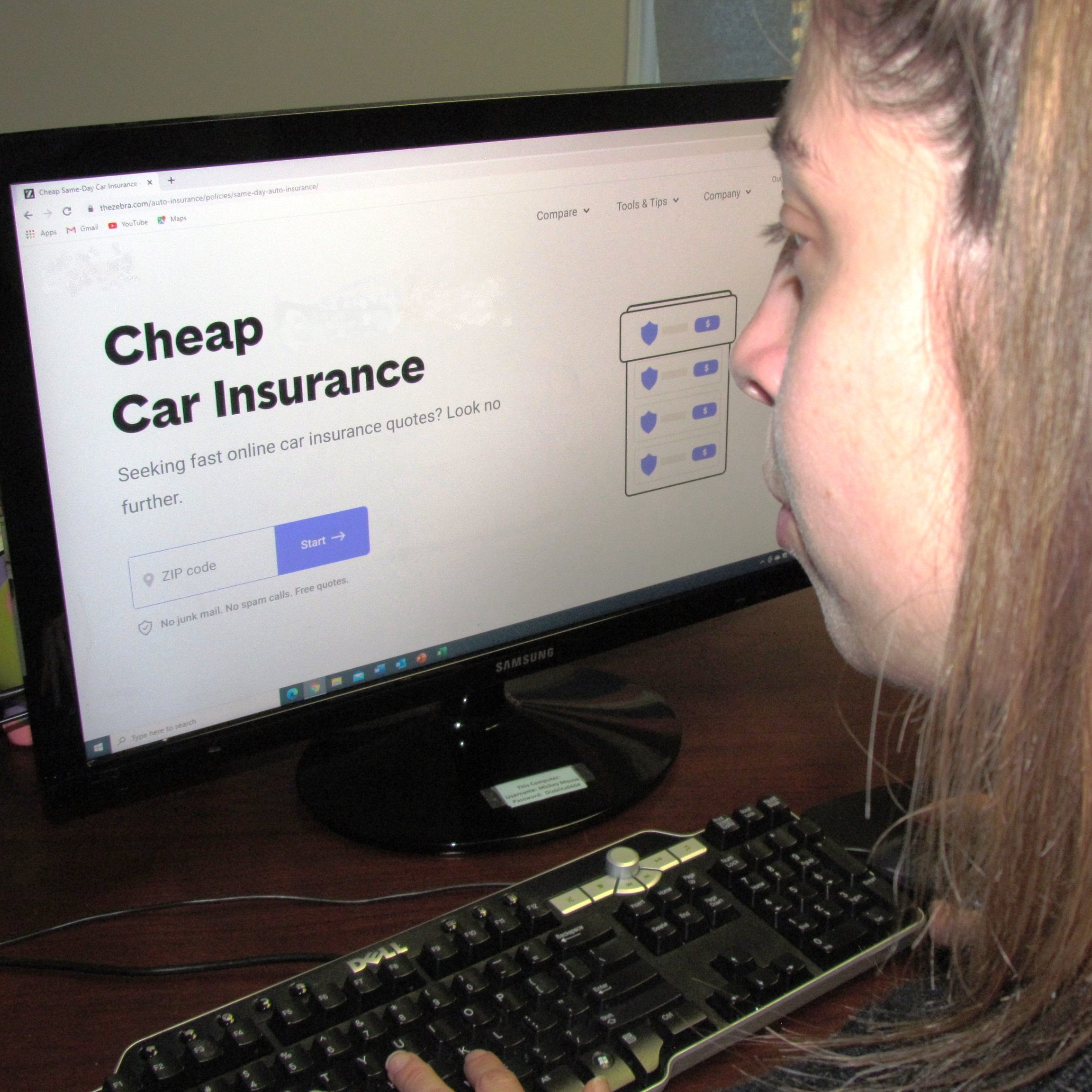 Cheap car insurance is … well … cheap car insurance.
No one wants to pay more than they absolutely must for anything.  Including insurance.
So advertisers push "Only pay for what you need."
Or "We can save you hundreds on car insurance."
At the same time in the back of your mind you know the old saying "you get what you pay for."
So, does cheap car insurance actually provide what you need?
When they say only pay for what you need do you really know what you'll need in the event that you need help?
Five actual stories, names changed to protect the innocent, show you why the TV punch lines are forgotten in a time of need.
Medical Bills After a Car Accident
This requires a look at the declarations sheet that you get or should get when you pay for auto insurance.  Also called the coverage selections page, this document lists the various coverage provisions that you select at the time you purchase insurance.  Do not fall for "full coverage" or other such terms.  Look at the actual individual provisions and your coverage.
The "medical payments" provision pays for accident related medical bills.  Mary wanted to save money on her car insurance and figured her health insurance would pay her medical bills anyhow.  So she got the cheapest coverage, $1,000.  Mary got in a car accident.  She ran through the $1,000 medical payments coverage in little time.  The ambulance bill alone was $1,700.  So sure enough her health insurance kicked in.
What Mary did not know was about health insurance liens.  When health insurers pay accident related medical bills they have a 'right of recovery'.  That means they get their money back when you settle the case.  The same goes for Medicare and related government coverage.  They place a lien on your settlement or court judgment.
A quick check found that to increase Mary's medical payments coverage to $10,000 would have cost her only $24.00 more annually.  That's $2.00 a month on her insurance bill.  Further, you do not pay medical payments coverage back out of your settlement, unlike the health insurance lien.
$2.00 a month would have saved Mary up to $9,000 out of her settlement.
Inadequate Liability Coverage
When you buy car insurance you just want to get it over with and pay as little as possible.  Right?  Jim picked the minimum bodily injury coverage.  The minimum of $20,000 per person, $40,000 per accident saved money.  Jim selected that and moved on.
He figured that's all he "needed" and the price was right.
On a rainy night Jim skidded into the car in front of him on the interstate.  "Hydroplaning" he thought.  Not really my fault, he thought.  But the state police issued citations and the girl in the car ahead of him suffered severe injuries, medical bills of over $50,000 and could not work for months.
When the young woman sued, the insurance company told Jim to get his own lawyer.  The woman's attorney was attaching the equity in his house.
It is true that your auto insurance company must provide a legal defense to you if you are in an accident.  It is also true that the insurance defense only goes up to the amount of the coverage.  In this case, where coverage was Jim's "need" of $20,000, but the claim was for $100,000, the insurance company notified Jim he needed to hire his own attorney for the amount in excess of the $20,000.
Uninsured Drivers and Underinsured Drivers
If you're hit by an uninsured driver, you must depend on your own "uninsured" provision.  Remember New Hampshire does not require car insurance so there are many uninsured vehicles on the roads there and in surrounding states.  Should one of these uninsured vehicles cause injury to you, you are on your own with the uninsured provision in your own auto policy.  If all you cared about at the time you bought insurance was saving money, you now face collection of that minimal amount from your own company.
Eileen was happy she saved so much money when she switched insurance companies to get a lower rate.  Later, she was severely injured in a serious car accident caused by an uninsured motorist.  She had the minimum, what she thought was the "only pay for what you need" uninsured policy coverage.  That barely covered some of her long-term medical bills.  Zero would go in her pocket for her pain, suffering or inconvenience.
When Eileen found an attorney willing to sue the uninsured driver they found a person who had zero assets, zero job and nothing to offer. The uninsured driver was unable even to get out of bed to appear in court on time.
Collision Coverage
Jim figured he was a good driver.  He'd never had an accident.  His old truck, he figured, wasn't worth paying for collision coverage.
Jim got into an intersection accident totaling the truck.  The other guy's insurance company refused to pay.  Intersection accidents often bring differences of opinion which insurance companies take advantage of by simply denying payment.
Sure, Jim could take it to small claims court.  Even so, during the long wait Jim has no transportation.
Jim saved money on his car insurance.  But he spent hundreds of times that paying off a new loan on a new truck.
PIP Deductible
Jenna wanted to cut her car insurance bill.  So, when the sales agent explained she could select a deductible on PIP, or Personal Injury Protection, she agreed.  "PIP" coverage in Massachusetts and other "No-Fault" states pays accident related medical bills and lost wages up to the limit.   Massachusetts PIP provides up to $8,000 in medical bills and lost wages.  Sounded good to her.
She cut her insurance bill by picking a $4,000 'PIP deductible'.  Jenna got in an accident and received emergency room treatment after an ambulance ride.  After follow-up treatment, Jenna's medical bills totaled around $15,000.  The first $4,000 were not paid by her car insurance.  Worse, the friendly insurance company with the TV ads subtracted the $4,000 out of her settlement.  Why?  Because if she had gone to trial, under Massachusetts "No-Fault" law the insurance company is legally entitled to what they call an "offset" against the final judgment.  When the Jury comes back and awards "X" amount, the law requires the court to subtract, or offset, the amount PIP paid out.  Even if PIP did not pay it due to a deductible.  As little sense as that seems, that's the law.
So in this scenario Jenna saved about $50.00 a month on her insurance bill.  But she got stuck with $4,000 in medical bills.
Cheap Car Insurance: "Only Pay for What you Need" & Deceptive Advertising
The point here is not to sell you more insurance.  In each of the above examples the insurance company's income would have been relatively minimal.  But in each case the person would have gained thousands of times that in coverage.  Coverage they desperately needed in a bad time.
That's why "only pay for what you need" fails to tell you what you might actually need in the event of an accident.  But, isn't that why you buy insurance in the first place?
Ads love to promise they'll "save you hundreds on your car insurance".  What they don't want to explain is that you only get what you pay for.  Cheap insurance equals cheap coverage when you need it.
---
Article by attorney Andrew D. Myers.  The Law offices of Andrew D. Myers represent those injured in accidents in Massachusetts and New Hampshire.