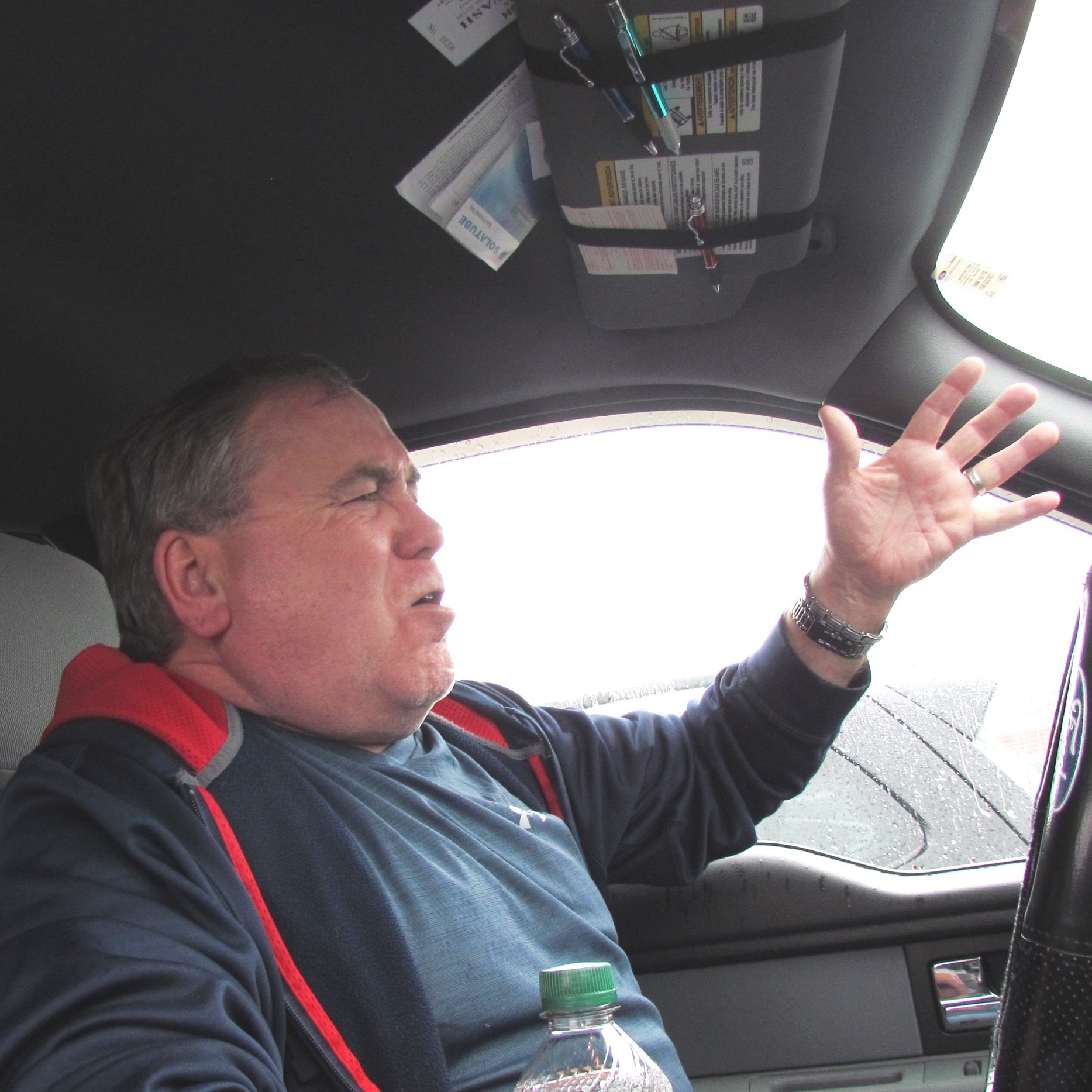 Rude People: What state plays home to the rudest people in America and why are they so rude?
Whether driving in traffic and someone cuts you off, or simply shopping at the grocery store and someone pushes in front of you, rude people darken our existence everywhere.
A group called YouGov did one of those "studies" claiming to tell us where the most rude people in the U.S. live.
We all run into rude people every day.  We know what "rude" means.  But my question, where they blame one state over the others, is how did they break down what anti-social conduct makes up "rude"?
In over 77 thousand interviews they asked whether people think people in their state tend to be ruder or more polite than others in the U.S.  Interviewers asked people between December 23, 2020 and January 6, 2021.  Those interviewed could respond with "more polite", "about the same", "more rude" or "don't know".
What States Win the "Most Rude" Award?
Three of the top five states with the rudest people in the U.S. were in New England.  Rhode Island came first at number one.  Remember, judgement was made by the state's own residents.
The silver medal for rudeness went to … drum roll … Massachusetts.  The number 2 rude rank surprises those like myself who have spent hours and hours of their lives tied up in Greater Boston traffic.  A full 40% of Massachusetts residents surveyed claimed Bay State residents are more rude than most others in the U.S.
With New Jersey coming in at number 3 and Nevada at number 4, Connecticut rounded out the top five.
The Most Rude U.S. States
Rhode Island
Massachusetts
New Jersey
Nevada
Connecticut
New Hampshire, which loves to jab Massachusetts for lots of reasons, ranked far further down as the number 19th rudest state in the U.S.
Rudeness, Bad Driving and Accident-Prone States?
This blog often focuses on bad driving, distracted driving, aggressive driving and other dangers that cause car accidents.
Studies exist on almost every topic. But do rude people also make the worst drivers in the U.S., causing the most accident injuries?
In one study of the worst drivers in America, three New England states ranked in the top five with the worst U.S. drivers. Less than a year before the survey of rudeness, Massachusetts came in at number one as the state with the worst drivers in the U.S.  Maine ranked second.  New Hampshire came in at the fifth worst state in the nation.
That study based its findings on the number of at-fault accidents on driving records.
Slightly different state-by-state rankings result when factors such as accidents, speeding tickets, drunk driving charges and citations are considered.  An insurance industry group QuoteWizard concluded that generally the northeastern U.S. states see the highest rate of car accidents.  The group singled out Route I-95 from Boston, south to Providence, Rhode Island, and on to Baltimore as "the area most prone to accidents" in the entire country.
The most accident-prone U.S. states
Rhode Island
Maryland
Massachusetts
South Carolina
Utah
Don't Let Rude Drivers Distract Your Driving
Knowing you drive every day in a high-risk area, high among rude drivers and accident-prone highways, encourages you to be fully on-guard at all times.  Even in lower-risk areas, motor vehicle accidents can and do happen in an instant.  All it takes is one bad driver to text, look away from the road, or worse, engage in aggressive driving.
If another driver yells, make rude gestures or is otherwise aggressive the best thing is to avoid any contact.  Ignore the other driver.  Make no eye contact.  Keep your hands on the wheel, all 10 fingers.  The aggressive driver likely wants to provoke you.  So, avoid making eye contact and move along or away from the other car.  Always avoid the temptation to fight rudeness with gestures or actions of your own.  That likely only makes matters worse.
What's worse, the distraction of reacting to rude aggressive drivers takes your attention off the road, increasing the likelihood of a collision.  By ignoring the rude driver, more often than not, they'll hopefully move along and away.
---
What should I do after a bad car accident?
---
The Law Offices of Andrew D. Myers represent those injured in car accidents in Massachusetts and New Hampshire.  If you sustain injuries in a motor vehicle accident through no fault of your own contact us now either through the "Leave a Reply" tab below or by calling one of the telephone numbers at the top of this page.
The initial consultation is free.  No fee unless you win or settle.  Our office has recovered millions over the years for our injured clients.