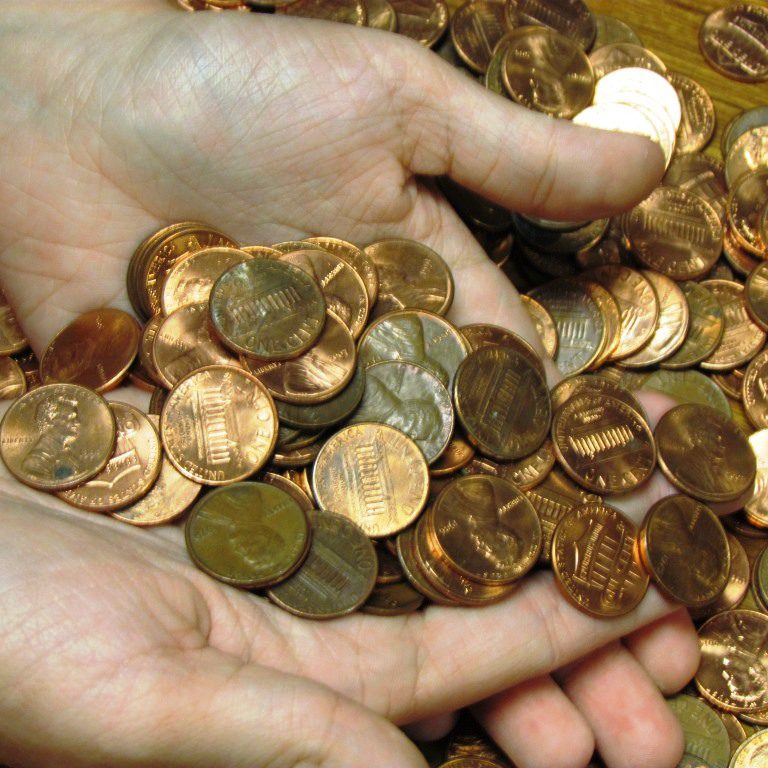 Is there a debt limit for bankruptcy?
If I have too much or too little will the law stop me from filing?
Debt falls into different categories.
Secured debt, unsecured debt and priority debt make up the major types of debt.
Unsecured debt includes credit cards, lines of credit, personal loans and any other type of loan not tied into a lien on property.
Secured debt comes with strings attached.  The legal term for strings is a lien.  Most common secured debts include car loans and mortgages.
Priority debt usually refers to taxes, but also includes alimony and child support.
Bankruptcy law breaks down debt by categories.  The various bankruptcy schedules categorize your debt.  However, there is no minimum amount of debt you must have in order to file for Chapter 7 bankruptcy relief.
Some call chapter 7 bankruptcy a "straight bankruptcy". The term comes from the fact that this represents the simplest form of bankruptcy.  Chapter 7 discharges most or all of the person's debt.  Discharge is a legal term meaning the debt is cancelled.
A person filing chapter 7 bankruptcy almost always keeps "assets" or the things that they own.  Bankruptcy exemptions, provided by either state or federal law act as protection for certain assets.  As long as exemptions cover your property, you have what qualifies as a "no asset" case.  This is the most common type of bankruptcy filed.
However, any property not covered by an exemption becomes available to the chapter 7 Trustee, who can liquidate the assets to pay creditors. Most chapter 7 cases do not end this way.
What about credit card debt before bankruptcy?
There is a limit on debt acquired before filing the bankruptcy. While there is no minimum or maximum amount of debt requirement for chapter 7 bankruptcy, timing of debt is different.
No credit card may be used for 90 days before filing bankruptcy.  In other words, once someone faces financial difficulty, realizing they face potential bankruptcy, they may no longer charge goods or services knowing they will likely file bankruptcy to get rid of the debt.
Using credit cards knowing one will file bankruptcy raises the issue of bankruptcy fraud.  When the U.S. Congress looked at bankruptcy fraud and making bankruptcy more difficult, they passed a 90-day ban on use of credit cards prior to filing bankruptcy.  Charges made during the 90 days before a bankruptcy filing can be removed from the discharge.  Such charges immediately before the bankruptcy filing become subject to what is known as a non dischargeability action.
A common question: What about using my debit card before bankruptcy?  The 90-day ban on use of credit cards before filing bankruptcy prohibits only the use of credit cards before a bankruptcy filing.  Debit cards take actual funds directly out of money in y our checking or savings account and do not represent extension of credit.
The bottom line here is that you should not use credit cards for 90 days before filing bankruptcy.
Debt Limit For Bankruptcy
Hopefully this makes it clear.  In chapter 7 bankruptcy no rule imposes a minimum or maximum debt limit.
In contrast, a chapter 13 bankruptcy presents limits.  Here, you can't have more than $1,257,850 in secured debt or $419,275 in unsecured debt.  Chapter 13 comes into play for example to stop foreclosure and catch up on missed mortgage payments.  The more complicated chapter 13 bankruptcy imposes many rules and sets up a 3 or 5-year payment plan.  The debt limit numbers change slightly every few years and are valid on the date this blog is posted.
What if I don't know how much debt I have?
Sometimes people lose their bills.  Others move and the change of address doesn't go through.  So, people ask:
"Do I have to know my exact amount of debt?"
In reality, credit card balances change frequently.  They go up when you charge.  They go down when you pay.  Even if accounts are dormant, charges such as interest, late fees, annual fees and others crop up on dates difficult track precisely.
So, no, knowing the exact amount of debt is not crucial.  More important is knowing the names and addresses of your creditors.  Bankruptcy law requires giving the address creditors provided on their statements in the 90 days before the date of filing.
The bottom line here tells us that correct notice is much more important than the exact amount of the debt.
Conclusion
No debt limit applies in a chapter 7 bankruptcy case.  The law poses no minimum or maximum.  The more complicated chapter 13 comes with upper limits on secured and unsecured debt.  Certainly, massive amounts of debt might raise eyebrows by the trustee overseeing your case.
At the same time, follow the rules, use correct creditor addresses and steer clear of bankruptcy fraud.  The numerous bankruptcy schedules, statements and other documents making up a complete filing require precision and attention to detail.  As a result, your best bet is to retain an experienced bankruptcy attorney.
---
The Law Offices of Andrew D. Myers represent consumer debtors in New Hampshire and Massachusetts.  Your initial consultation is free.  Contact us now through the "leave a reply" box below or call one of the numbers at the top of the page.