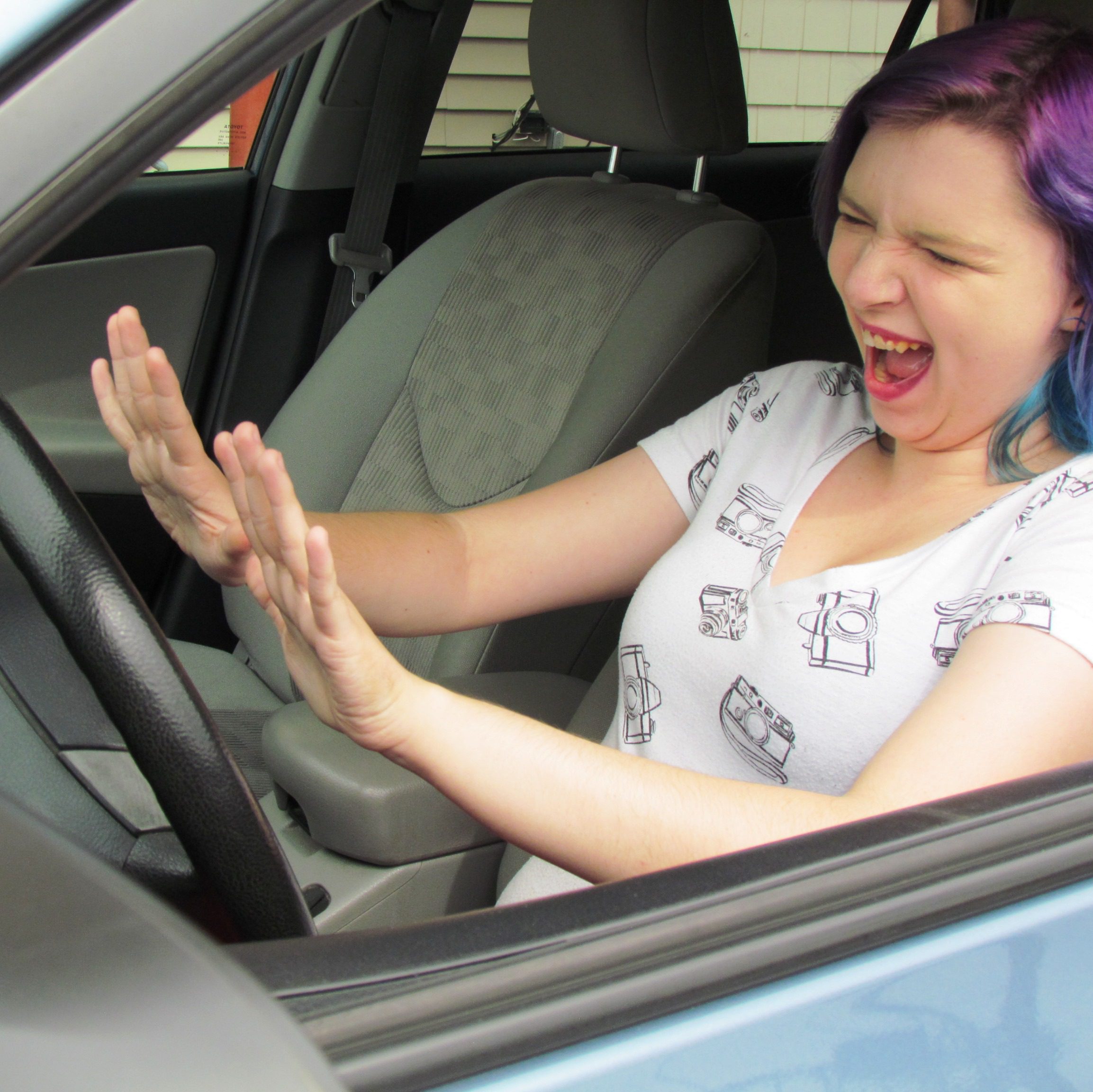 Self-driving cars, driverless cars, autonomous cars: the terms all raise thoughts of cars driving down the road with no driver.
They all mean pretty much the same thing.
The day of truly hands-free self-driving vehicles may come.
At the same time, even experts warn "not so fast."
Early forecasts of driverless cars taking over the highways fell victim to numerous challenges.  One delay came after crashes of early versions of the technology.
Crashes of Early self-driving cars
On Saturday evening April 17, 2021 two men died when the Tesla they were in crashed at a high rate of speed, went 100 feet off the road and struck a tree.  Bad enough, two people were killed in the crash outside Houston, Texas.  No one was behind the wheel.  But the autonomous industry must answer to the fact that it took firefighters 4 hours to douse intense flames caused when battery chemicals mixed.
Manufacturer Tesla pointed out that the Autopilot feature in the car allows cars to steer, accelerate and brake automatically.  But that feature, Tesla says, doesn't make the car autonomous.  An alert driver must monitor vehicle progress and be ready to take over to correct errant courses.
Earlier, on March 18, 2018, a self-driving Uber car ran down and killed a 49-year-old woman in Tempe, Arizona.  Elaine Herzberg was simply walking her bicycle across the street when she was hit by the car despite the fact a "safety driver" was behind the wheel of the car.
A previous Tesla crash in 2016 killed a Florida driver when the "autopilot mode" failed to brake for a tractor trailer that turned in front of it.
The National Highway Traffic Safety Administration, or "NHTSA" reported in March of 2021 it at that time had almost two dozen crash investigations going on into autopilot or similar technology.
Will fully self-driving cars ever actually take over?
Insurance industry people promise that self driving cars will grow in reliability and popularity.  They feel that since most car accidents are caused by human error that replacing human drivers with computers is the wave of the future.  Skeptics point to accidents such as those above and also the inherent unreliability of computers and the fact that they do crash.
Nonetheless, car experts maintain a strong belief that fully autonomous vehicles will be here, it's just a matter of time.
"Fully autonomous cars and trucks that drive us instead of us driving them will become a reality."

National Highway Traffic Safety Administration
At the same time fully self-driving cars will not magically appear.  Instead, fully auto driving cars will phase in through six stages of advancing technology:
No Automation
Driver Assistance
Partial Automation
Conditional Automation
High Automation
Full Automation
The first, "no automation" phase means the driver does everything behind the wheel and must pay full 100% attention.  "Driver assistance" brings some driver assist features but the operator must still control the vehicle and pay attention.  "Partial automation" combines some automated features such as acceleration and steering but the driver still remains engaged in controlling the vehicle and watching the road.
Under the "Conditional Automation" stage the driver is "not required to monitor the environment".  But the driver must be ready to take control at any time without advance notice.  The next phase, "High Automation", means the vehicle holds the capacity to drive itself "under certain conditions".  But the driver has the option to take over.  Finally, under "Full automation" the vehicle performs all driving functions under all circumstances.  Here, the driver takes over only as an option.
What states allow driverless cars?
California regulators issued the OK to one company to test driverless cars on the streets of San Francisco.  The company, Cruise, represents a subsidiary of GM with backing from other financers.  Under the permit issued late in the year 2020 five self-driving cars, fully autonomous with no driver, head up and down the streets of San Francisco.
The Cruise driverless cars go only on streets with speed limits up to 30 miles per hour. They may drive any time, day or night.  They may not drive around during heavy rain or fog.  Finally, any company with the test permit must carry insurance or a bond of $5 Million Dollars.
Gung-ho autonomous car fans claim if the vehicles can make it on the crazy hilly streets of San Francisco, they can operate safely pretty much anywhere.
In New Hampshire, the governor vetoed a measure that would have allowed testing, citing the Arizona crash above.  The failed New Hampshire bill would have allowed the DMV to issue permits to test fully automated vehicles.  New Hampshire lawmakers required applicants to put up insurance of at least $10 Million.  The vehicles would have had to have been tested elsewhere in a closed environment.  After all that, the driverless cars could have navigated New Hampshire's quirky roads without any hands-on contact from the driver.
Massachusetts inked a deal allowing 15 cities and towns to allow autonomous car testing.  The deal foresaw the Commonwealth's MassDOT bureaucracy developing a process to phase in the driverless cars.  Improving technology and "experimenting with new mobility services" came as two goals of the Massachusetts approach.
---
The author of this article, attorney Andrew D. Myers represents injured people in Massachusetts and New Hampshire.  For a free initial consultation contact the office through the contact block on this page or call one of the numbers above.  A local in-person attorney for your car accident, not a TV lawyer too busy making commercials to actually meet with you.  There is never a fee on your motor vehicle accident case unless and until we are successful.  Your local personal injury lawyer in the Merrimack Valley of Massachusetts and Southern New Hampshire.
---
Model Credit:  Jade Alexander
Sources:
Automated Vehicles for Safety, NHTSA.
Self Driving Cars,  Tech Crunch.com.
Self-Driving car tests will expand to 15 Mass. Cities and Towns,  WBUR,org, June 21, 2018.
Sununu vetoes bill to allow testing of driverless cars on N.H. roads, Concord Monitor, July 5, 2018.
Uber Sells Self-Driving-Car Unit to Autonomous-Driving Startup, Wall Street Journal, Dec. 7, 2020.