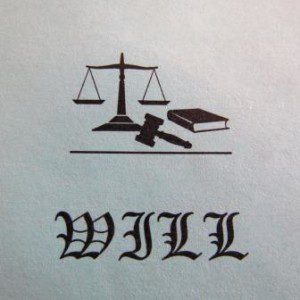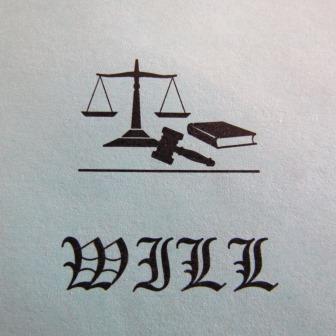 It's important to have a will because this document specifies how money and property will be distributed after death.
Without a will, the person is declared "intestate" and money and property are distributed under the laws of intestacy in the state in which the person resided.
Terms of a will must be extremely clear.
Unless the language in a will or a trust clearly expresses the intentions of the person signing the will, disputes can make the sorrow of a person's death even worse.
While this may sound obvious, disputes happen more frequently than you might think.
Will Disputes: Not Funny
Consider the case of Robin Williams, who tragically committed suicide at the age of 63. Sadly, eight months later, his second wife and his three children fought over what he meant in his will. They also disputed trusts Williams left behind.
The incredibly talented comedian left much behind. He left movie memorabilia, awards, costumes, jewelry, and a large sum of money. That went to his three children Zelda, Zak, and Cody Williams.
Wife of three years, Susan, received the home the couple had lived in as well as money. Items acquired during the marriage went to Susan.
But, Susan objected. She felt it unfair she failed to inherit belongings such as his clothes and jewelry. Susan claimed his watch collection is not "jewelry" and should not go to the children as such, as referenced in one of the trusts. She also claimed that the sum of upkeep for the property should have included extra money for home renovations and furnishings, which she expects to receive from part of the children's share of money.
The children object since Susan receives a lavish home, and, after Robin's passing she suddenly spent $30,000 in home renovations.
Susan prevented the adult children from entering the home, afraid they'll remove belongings under dispute. She claimed the day after Mr. Williams' passing numerous paintings disappeared when the children collected things they assumed were left for them. The children dispute that, explaining that they've been shut out of that house since Mr. Williams' death and they've not been able to collect items left for them.
Attorneys for both sides asked for extra time to review the documents. The parties scheduled mediation hoping to resolve the dispute. At the same time, this prolonged the disagreement even longer.
Make Intentions Clear
Wills may include what are called specific bequests, which identify defined items and designate the selected beneficiary. Your great grandmother's diamond ring can be designated to niece Mary. A stamp collection can be left to son Larry. Once I prepared a will in which we included photographs of antiques, each designated to a particular person.
These examples represent only a few ideas people select to clarify the post-passing process. This is where the question "is your will up to date?" makes sense. The will makes your statement. While alive and of sound mind strive to make things as clear and obvious as possible.
Read over your document. Be certain it spells out your wishes with no ambiguity. Work with a solicitor like the ones at Eatons or similar reputed firms that are accessible to you. They can make sure it will transfer property in an orderly fashion. They can also make sure that the people you care about most do not have your finances to sort out on top of everything else.
I've heard people tell me "Oh, they won't fight over things." I've also watched as people fight over things.
Make the documents precise and clear, giving no room for a squabble.
Your will is one of the basic estate planning documents, which we've described in another article.