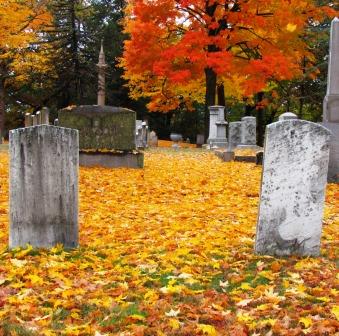 Personal injury accidents happen every day. The worst case scenario involves an accident related death. When this happens a personal injury case is not filed. A wrongful death claim may be possible if someone else caused the fatality.
Death of a loved one often creates financial hardship. Medical bills, funeral and burial costs (such as obtaining the necessaries from Discount Caskets and other providers) and other expenses pile up. The death presents extreme difficulty when the person's income provided the primary financial household support. Survivors are left to struggle financially due to the loss of that income. It is always hard when someone loses a member of their family, whether to an accident or through natural causes, so it is helpful to have homes similar to these Riemann Family Funeral Homes to help in that time of need.
Common Wrongful Death Cases
The most common wrongful death cases are negligence cases; serious car accidents, defective product cases, medical malpractice and drunk driving deaths. Other types of accidents likely to be fatal include:
Construction accidents
Pedestrian accidents
Motorcycle accidents
Work-related accidents
Premises liability accidents
Amusement park accidents
Bicycle accidents
Aviation crashes
Train accidents
Amusement park accidents
Prescription error
Emergency vehicle accidents
Slip and falls
These are just some examples of incidents underlying wrongful death claims. Such accidents are extremely tragic. Family members however may be able to receive justice for the wrongful death that occurred, often by means of compensation.
Elements of Wrongful Death
Wrongful death claims are meant to hold the defendant accountable for their negligent or purposefully negligent behavior that ended a person's life by allowing the family to receive compensation and justice for this tragedy. A successful wrongful death claim legally must include specific elements. Those legal elements, each of which must be proven, are:
A death of a person occurred
The defendant owed the deceased person a duty of care
The death was a direct result of the defendant's negligence or willful malicious conduct breaching the standard of due care
The remaining family who survived the deceased have suffered from monetary injury or extreme financial loss
The death can be proved to the court with a death certificate, but the other elements are not so simple. It is much more complicated to prove that the deceased's death was directly caused by the defendant's negligent actions, or by their dangerous behavior that foreseeably could have caused injury to another.
Wrongful Death: Negligence or Strict Liability?
Some wrongful death claims arise from strict liability cases such as defective products and medications. In instances where the victim died due to a defective product, the manufacturer may not be required to have previous knowledge of the danger under strict liability, which can make the claim easier to prove.
But in order for a family to successfully receive compensation for a wrongful death in a premises liability case, attorneys must usually prove that the property owner or manager had knowledge of the danger that the property posed, and ignored the danger by failing to adequately correct the issue. This is called the notice requirement. We know it is a lot to take in when you lose someone you love and we know how stressful it can be. If you are unsure about what to do next and you need some help and advice on a wrongful death case, then do not hesitate to contact a law firm in your area.
How is Wrongful Death Compensation Calculated?
Courts consider a number of factors in determining damages to be awarded in wrongful death claims. They include the deceased's prior income, the age of death compared to normal life expectancy, living circumstances, how many dependents the deceased supported, and their health condition before death. Courts often rely on an expert to properly estimate an adequate compensation for the family to receive.
The relationship and closeness between the personal representative filing the wrongful death claim and the victim are usually closely investigated and evaluated. In addition to confirming the relationship, this investigation assists in determining exactly how much the deceased's income was relied on by the personal representative and the close family.
Before the claimants receive any compensation for the wrongful death claim, the court will weigh the circumstances that caused the death, such as contributory negligence and more. The family who survived the deceased may receive pecuniary damages or punitive damages after filing a wrongful death claim. Pecuniary damages are very common and cover expenses such as funeral costs and medical bills, but also additional financial loss. Other types of financial loss that may be awarded through pecuniary damages include pain and suffering damages, loss of income, companionship, inheritance, guidance for young dependents, and emotional loss.
Different states in the U.S. have different statutes of limitations for filing a wrongful death claim. If someone is under the impression they may have a wrongful death case that should be filed, they should contact local Wrongful Death Lawyers as early as possible in order to avoid missing various notice and filing deadlines. Additionally, an experienced attorney will assist with the claim, the estate documents to assign a personal representative, and may be able to hire an expert if the claim goes to trial.
Wrongful Death Claim Requires Formal Estate
Prior to filing a wrongful death claim in court an estate must exist for the deceased person. Some states call the person filing the estate in probate court the Executor or Administrator, depending on whether or not the deceased had a will. Other states call this a Personal Representative.
Whatever the name, the person in charge of the estate files the wrongful death claim on behalf of family members or other beneficiaries. Typically the person handling the estate will be the spouse of the victim, or another immediate family member.
Don't let the procedural details discourage you. These and other technicalities are handled by our office.
---
Wrongful death laws vary state-by-state. In Massachusetts the procedure and list of allowable damages are specified in M.G.L. c. 229. New Hampshire's wrongful death law is spelled out in RSA 556.
This blog article is intended as a summary overview for general informational purposes. As stated elsewhere on this website, legal advice can only be given by an attorney during a personal consultation which we will be happy to provide upon request.