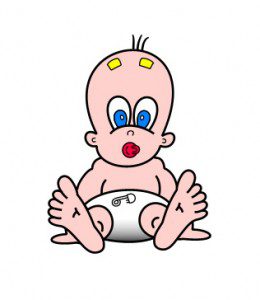 My girlfriend and I live together. She very badly wants to have a baby. She has agreed that she will never go against me for child support. Can she waive child support? What paper or form can I have her sign in front of a notary so that this will be legal?

There is no such form or paper.  Not that would be upheld in any court of law in this country.  Child support is the right of a child to receive proper support from the adults in its life.  Parents have no legal authority to waive the rights of a child.
All that notarization does is confirm that the signature is that of the person who it purports to be, and that the document was signed for the purposes stated in the document.  But, notarization does not magically transform an invalid piece of paper into an enforceable legal document.