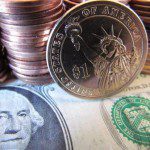 First meeting with attorney: prior to giving advice a bankruptcy attorney needs facts.
The more facts provided, the better the quality of the advice.
So, here are some basics:
Gather Documents
Tuck all bills in a folder. Many people don't even like looking at bills. That's OK. Put them in a folder or large envelope and let the attorney do the rest.
Get copies of the last two years' income tax returns including all attachments, whether W-2s, 1099s or other.
Gather all pay stubs for the last six months. If you have a direct deposit, the itemizations of income and deductions are called payment advice under bankruptcy law.
Assets Considered at First Meeting With Attorney
Provide make, model and year of all vehicles. Based on the condition and current mileage, the attorney will be able to obtain an acceptable current value.
Estimate the fair market value of your house and any other real estate. This is not the assessment by taxing authorities. Fair market value is the price that a willing buyer and seller would agree upon today. This changes over time.
Gather statements for all bank accounts over the last six months. Get face sheets for accounts including 401K, pension, investment accounts, life insurance, and other financial assets. Don't worry about the 401K, pension, and ERISA plans, they are nearly always exempt. But, they must be disclosed in bankruptcy. If you have questions, for example, about joint accounts with other people, write down the question so you remember to ask the attorney.
First Meeting With Attorney: Do You Have any Valuable Collections?
If you collect coins, stamps, dolls, antiques, guns or anything else, take inventory. You and the attorney should discuss valuation for bankruptcy purposes. There may well be an exemption allowing you to keep such items, but the law requires full disclosure.
Proper Identification Documents
Approximately 30 days after a bankruptcy filing, you attend a creditors meeting, where a trustee reviews your petition. You must take two things:
Social Security Card

: If you have lost your social security card, now is the time to get a new one.

Government Issued Photo ID

: For most people a driver's license. Passports are also accepted. Motor vehicle departments or registries in most states also issue a photo ID that looks like a license, except it is not. But, this is good for the bankruptcy meeting.
Credit Counseling
Bankruptcies filed since 2005 must include a certificate of completion from an approved credit counseling class. The agency that certifies you must be one accepted by the U.S. Trustee's office. Don't worry about this before the first meeting with your attorney, he/she will have a list of agencies or can point you to the website. But, if you really must do it all, go to the U.S Bankruptcy Court website for your jurisdiction, find the U.S. Trustee's page, and look for approved credit counseling agencies. The counseling certificate is good for only 180 days, so don't procrastinate after the course.
Do Not Worry or Procrastinate
Yes there are other steps. This list is for people who ask what they can bring to the meeting. A good attorney will set you at ease about the process. If this is too much, just put together what you feel comfortable with and the attorney should give you a 'to do' list for the rest.
More bankruptcy topics here.