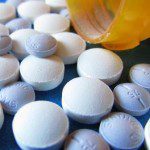 Prescription error unfortunately presents a growing problem. A legal cause of action exists against a pharmacy that negligently provides the incorrect prescription.  It may be the wrong medication.  Other times the wrong dosage is indicated for the "right" medication.
Pharmacy negligence was relatively unheard of at one time but has actually become somewhat common with the increase of big box merchandisers entering the prescription medication business.  "Pharmacy technicians" or "pharm-techs" handle most if not all processing of prescriptions.  A staff pharmacist often only "supervises" to some degree if at all.
Prescription Error: Duty of Pharmacy
If a physician's directions are unclear, then without any question whatsoever it is the pharmacist's duty to contact the provider who wrote the prescription to clarify the prescription prior to dispensing to the patient.
Licensed pharmacists owe a duty of care to their customers to dispense the correct prescription and to do no harm.  Compliance with the standard should be relatively clear cut.  As a safeguard to prevent pharmacy negligence, controls are in place in many locations requiring the double checking of items before final sale to customers.  But, prescription error still happens.
Pharmacy Negligence: Proof
Negligence in providing an incorrect prescription requires proof that the entity breached a duty of care.  But evidence that the wrong medication or the wrong dosage was given is only the first step.  Step two requires proof of resulting harm.  Such cases require medical evidence documenting:
(1) what went wrong, and
(2) what causally related damages exist, past, present and future.
Checking any prescription items to determine what went wrong presents potential for preventing problems.  Checking possible interactions with other prescriptions is also vital.  If there are questions, a good idea is to contact the medical provider who prescribed the item to be sure that the item received is correct.
My office handles personal injury and accident cases in Massachusetts and New Hampshire.  However the general negligence concepts discussed above are relatively universal.
More injury and negligence topics here.