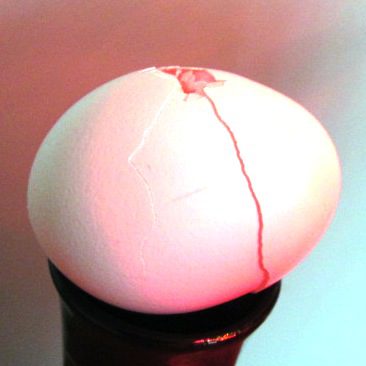 The "eggshell skull doctrine" is a time-honored legal concept.  It explains what happens when a person with a preexisting medical condition is injured in an accident.
In an actual case a person suffered a rare genetic condition in which their skull was as thin and brittle as an eggshell.  Careless people horsing around nearby shoved an individual into the pour soul, fracturing the brittle skull.  Immediate emergency attention was followed by a lifetime of follow-up care.
Had it not been for the negligence of the bad actors, this person was living life without problem.  So, the horseplayers are liable.  There's an old saying, defendants in a civil suit "take the plaintiff as they find them".
Aggravation of Preexisting Conditions
Where negligence causes an injury, the responsible party is legally responsible for the aggravation of any preexisting condition.  People go through life with medical conditions.  They may enjoy 90% or even 100% of the activities that they would otherwise enjoy without the condition.  But, underlying that condition may be a predisposition to problems.
Along comes an accident.  Even if the effects of the injury seem excessive, the negligent party faces liability to the injured person for aggravation of the condition.  The person was humming along in life symptom free, and as long as medical evidence shows the extent of damage caused, the defendant is responsible.
Eggshell Skull Doctrine: The Law
Here's an actual jury instruction:
"Damages should be awarded for all injuries caused by the accident even if the injuries caused by the accident were more severe than could have been foreseen because of plaintiff's prior physical condition or a preexisting medical condition was aggravated by the accident.  If it is found that the plaintiff did have a preexisting condition that was aggravated by the defendant's negligence, then the defendant is responsible for any aggravation caused by the accident."
Medical narrative must clearly document the previous condition and state, by a preponderance of the evidence, what ongoing symptoms are caused.  Of course insurance companies and their lawyers will claim "independent" medical review shows the symptoms would have been there anyhow.  More on Independent Medical Examinations here.
The eggshell skull doctrine traces its origins back to English common law cases where a plaintiff with an "eggshell skull" suffers death as a result of a defendant's negligence where a normal person would only suffer a bump on the head.  The law still exists, cited with authority well into the 21st Century.