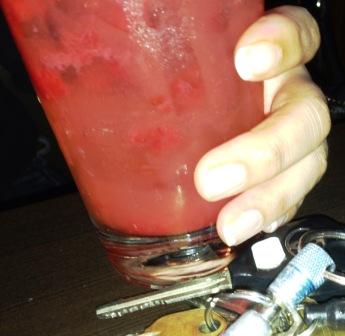 Social host liability law holds people accountable where they serve house guests liquor to the point of intoxication.  Hosts can be held liable to those injured by an intoxicated guest or, under limited circumstances, for injuries to the intoxicated guest.
Social Host Liability to Guest
Courts impose a heavy burden on guests claiming injuries caused by over service of alcohol by a host.  Many states, including New Hampshire, require the guest to establish that the host's conduct was reckless, defined as gross deviation from the standard of conduct that a law-abiding person would observe.
An injured, intoxicated guest must demonstrate a severe degree of recklessness to demonstrate that a host was more at fault than the guest under the doctrine of comparative fault.  While slightly different in application, the comparative fault defense available to the accused host is rooted in common law, holding that it is the drinking, not the providing, of alcohol that causes harm.
Social Host Liability to Third Parties
Where a party guest is over served, then drives drunk and causes injuries to someone else, the states recognizing social host liability generally hold those injured to a negligence standard, less burdensome than the recklessness standard.
Establishing negligence requires evidence that a guest exhibited signs of intoxication when served alcohol.  In establishing the law in 1986, the Massachusetts Supreme Judicial Court held that it will recognize a social host's liability to a person injured by an intoxicated guest's negligent operation of a motor vehicle "where a social host who knew or should have known that his guest was drunk, nevertheless gave him or permitted him to take an alcoholic drink and thereafter, because of his intoxication, the guest negligently operated a motor vehicle causing the third person's injury."
Holding a social host liable for injury to third parties caused by the drunk driving of a guest requires showing that the host actually served alcohol.
Simply allowing an unsupervised party, even by a minor child is not enough to establish liability on the part of the host.  This homeowner has no legal duty to a third party injured in an automobile accident caused by a partygoer who had consumed alcohol supplied by a fellow guest, even if the homeowner knew or reasonably should have known that alcoholic beverages would be available.
 Criminal Social Host Liability
Aside from the civil liability discussed above, some states impose criminal liability, fines and potentially sentences where minors are involved in liquor parties.
In Massachusetts, knowingly or intentionally supplying, giving, or providing alcohol to a minor on premises or property owned or controlled by the person charged is a criminal offense.  Violation of M.G.L. c. 138 § 34 is punishable by up to one year in prison and a $2,000 fine.
New Hampshire law makes it a misdemeanor to host a "drug or underage alcohol house party" knowing that persons under 21 possess or intend to drink or use controlled drugs.  RSA 644:18 defines a party as a gathering of 5 or more people.
Dram Shop Liability
Everything to this point focuses on private individuals and whether and when they can be held liable for supplying alcohol.
Separate laws, usually more stringent, apply to bars and taverns.  That area of law is called "dram shop liability".  Based on profits derived from serving alcohol, commercial establishments have a higher duty to detect intoxicated patrons and to shut them off.
Different states adopt diverse social host liability laws.  Generally, where social hosts serve minors, there's a much higher chance of liability.  This is a thumbnail summary.  See an experienced attorney in the jurisdiction of any potential claim to review facts and apply local law.