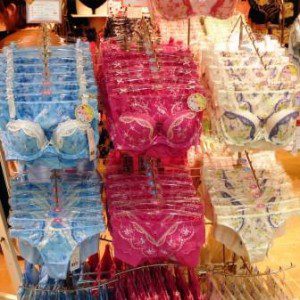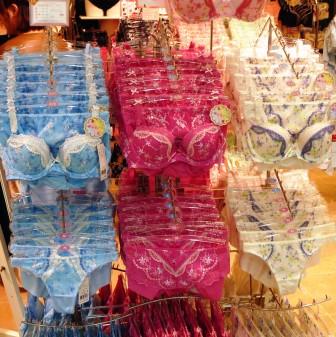 Frederick's of Hollywood the sexy lingerie retailer filed bankruptcy Monday, April 20, 2015.  Don't look for the skimpy nightware store in your local mall … the company shut down all 94 stores the week before filing.
Through a Chapter 11 bankruptcy filing, store owners planned to unload all of the bricks and mortar stores, and sell the online business to another company.
Listing over $106 million in debt and about $36 million in assets, Frederick's blames the bricks and mortar failure on tough competition, fewer visitors to malls and the exorbitant leases mall owners foist upon them.
Business Versus Personal Bankruptcy
Chapter 11 filings present a total reorganization of a business.  Debt collections are halted while the bankruptcy court sorts out what parts of a company are spared and what parts are sold.
This contrasts with Chapter 7 and Chapter 13 bankruptcies which many consumer bankruptcy attorneys including my office oversee for our consumer clients.  In a Chapter 7 bankruptcy, assuming a debtor passes a "means test" then credit card and other debt is discharged and the individual gets a fresh start on finances.  Under Chapter 13 filings, consumers generally make monthly plan payments for 3 to 5 years, but an advantage is this type of bankruptcy can save an asset like a house.
Chapter 11 Bankruptcy Recent History
Major companies that have survived Chapter 11 include Continental Airlines, Eddie Bauer, Hostess, the Twinkie people, and don't forget General Motors and Chrysler.  Donald Trump's corporations have filed bankruptcy 4 times.
So the basic difference is that Chapters 7 and 13 are for consumers while Chapter 11 is usually, not always, for individuals.
Back to Frederick's under a reorganization, the creditors can be held at bay for a while, but everything the company does while under bankruptcy court protection, must be overseen by the bankruptcy court.  No puns here about not being able to change underwear without the court's permission.  But, pay checks can't be issues, bills can't be paid, the internet account can't be set up and the purchase of the trade name and any other assets cannot go forward unless or until motions are brought and the bankruptcy court approves.
It's why Chapter 11 is called reorganization, and it usually takes place one step at a time.
Part of the plan here is invigorating the spicy clothing sales on line, and then allowing the sale of racy panties, bras, teddies and other naughty lingerie in other stores including department stores.
Facts hidden under the outerwear of Frederick's bankruptcy petition explain that the company has not seen a profitable fiscal year since 2007.
Frederick's founder Fred Mellinger, a world War II veteran, opened the store in 1947 and was also credited with inventing the push up bra.  Unfortunately, sagging profits did the stores in nearly 70 years later.