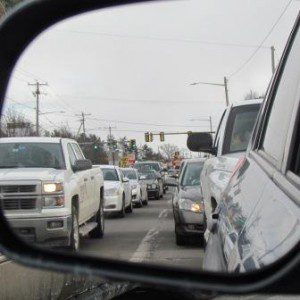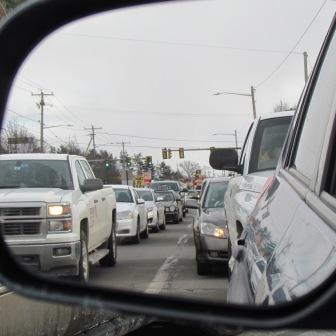 Car accidents happen for many reasons. As well as checking your vehicle into a collision body shop, after a crash you have to see what legal action needs to be taken. Some dismiss it as "just an accident". Car accident attorneys often face the challenge of unlocking the story behind the story.
Consider the case of two people killed, two others seriously injured in a car accident caused by a driver who had just received methadone at an addiction treatment center.
Assume the driver himself holds inadequate insurance to cover the scope of the deaths and serious injuries caused by the car accident. Can the methadone clinic face responsibility for failing to adequately warn against operating a car after taking methadone?
Car Accidents: Liability Beyond Actual Drivers
In court the person who allegedly caused the fatal car accident was called "John Doe". He'd been treating at an Essex County Massachusetts substance abuse center for heroin addiction. The first time he received methadone treatment he was given a patient manual and some forms to sign. But the court found it was reasonable to conclude the warnings were intended more to provide legal protection to the clinic than to actually communicate information to Doe.
Two and one half months went by between initial intake and the fatal car accident. Just before the serious car accident his methadone dosage had been increased and he had not yet acclimated to it. Very little time elapsed between the increased dosage and observations that his car drifted into the next lane.
Is There A Duty to Warn?
The court found a legitimate jury question was presented in this case:
Were additional warnings required during John Doe's two months of treatment that driving under methadone presented danger?
Several other claims were rejected by the court at this summary judgment stage of the case. As we've explained elsewhere a motion for summary judgment can lead to dismissal of a case if there's no genuine issue of fact and dismissal is warranted as a matter of law.
Key Question: Is it Foreseeable
Clinics and physicians have a clear duty to prevent harm to their patients. But courts often hesitate to extend that legal duty, in this case to motorists on the highways who might encounter the patient. In this case even more so where the "high-volume clinic" dispenses methadone to hundreds of patients a day "typically with no contact whatsoever between the patients and a doctor."
The court in this case held the clinic could face liability. The question was found not so unique. Rather, the court held, it was more like questions raised in cases outside the medical context involving a foreseeable risk of an impaired driver causing an automobile accident where courts have imposed a legal duty upon those not directly involved in the accident.
After Car Accidents
Car accident lawyers look into facts underlying accidents. While some want to walk away brushing off such events as "Just an accident" there's quite often no such thing, as we've pointed out elsewhere. Bad drivers and those in a position to prevent legally foreseeable serious injuries can and should be held responsible.
---
The case highlighted above is Vasquez v. Community Health Care, Essex County, Massachusetts Superior Court Docket No. 2010-2570-D, decided July 7, 2014.
The author, attorney Andrew D. Myers at the time of this post had been handling car accident and other personal injury cases for 27 years.