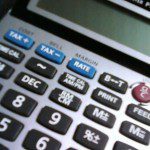 What is my personal injury case worth?  The answer takes in many factors.  They include the nature of the injury and how it impacted the life of the injured person.  The issue of full fair case evaluation requires thorough review of many factors.
What is My Case Worth Factors
Some, but by no means all of these factors include the dollar amount of medical bills, the length and extent disability, scarring, loss of function, residual symptoms and lost wages.
What is My Case Worth: "Magic Formula?"
At one time, personal injury attorneys and insurance adjusters added up medical bills and multiplied the total by a "magic number".  Sometimes lost wages were also lumped in and the result was multiplied by 7 to 10 for a "demand" to the insurance company.  This depended on the attorney's strategy and experience with the particular insurance company or claims adjuster.  Then, the insurance company would make an offer.  In this ball park approach it was often believed that final settlement of 3 times the total of the "specials" or medicals and lost wages, was a good day.
However, this approach is largely rejected for many reasons.  The ever increasing cost of medical treatment, and the type of treatment, can throw medical bills out of proportion to the actual injury.   The magic multiplier method also punishes those who go on with their lives more quickly or "mitigate their damages" as the law requires.  More on mitigation of damages.
More Numbers
Another standard approach to putting a dollar amount on injuries draws a time line after the date of injury, assigning periods of total disability, partial disability and residuals.  Boiling down volumes of theories, insurance companies and injury attorneys pegged dollar amounts to periods of total, partial and residual.  This approach assigns numbers based on factors such as whether an individual did heavy duty work, light duty, what their actual average weekly wages were and other variables.
This formula fails when the injured person is for example an in home mother of children or a college student and there are no actual wages.  Arriving at dollar amounts challenges the formula.
Ask a Computer: What is My Personal Injury Case Worth?
Insurance companies adopted various computer programs to evaluate personal injury claims.  Among the first such 'What is my Personal Injury Case Worth' applications took the big name of "Colossus".  It crunched some or all of the above factors and more.  As attorneys submitted information, insurance adjusters entered various data.
The program calculated an value based on numerical weight assigned to coded criteria built into the system.  This is the most arbitrary – but most widely used – claim evaluation approach.  Among many problems, a subluxation injury diagnosed by a medical doctor is given value, while the identical subluxation diagnosed by a chiropractor is given no weight.  Here's more on computer evaluation of injury claims.
What is my Case Worth: Why it Matters
A client came to me after struggling for months to settle their own case with the insurance company.  They made a demand and didn't understand why the insurance company made no offer.  I accepted the case and settled it several months later for over twice what that do-it-yourself injured person had demanded from the insurance company.
This is why the insurance industry wants you to "do-it-yourself" and actively discourages folks from seeking legal representation.
Having evaluated thousands of personal injury claims it is clear that no two injuries are the same.  Injuries do not affect any two individuals the same.  However, where hypothetical injuries are summarized it is uncanny how experienced attorneys will often arrive at a consensus on a reasonable settlement range.
I practice personal injury law in Massachusetts and New Hampshire.  However, these factors are universal.   Do not do this yourself.  The insurance industry's own statistics indicate that once an attorney is brought into any claim, the value of the claim at least doubles.