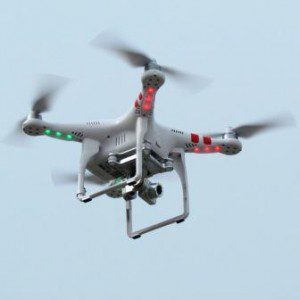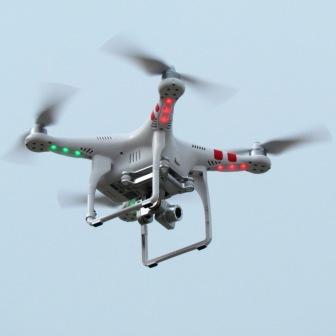 Drone regulations now require private drone owners to register the devices.
Drone owners who previously operated "UAVs" or Unmanned Aerial Vehicles of anywhere from 0.55 pounds to 55 pounds were given until February 20, 2016 to register.  Those who bought drones after December 21, 2015 face mandatory registration before flying the vehicle the first time.
A paper-based registration system exists.  But there's also a streamlined web-based system.  People registering must be at least 13 years old.  Parents or guardians must register for anyone under 13.
This article, originally published in January, 2016, has been updated with a summary of FAA drone regulations implemented in August, 2016.  Click here for the update.  But the information in this post accurately details registration requirements.
How to Register Drones
Enactment of registration came in a rule announced in December, 2015 by the Federal Aviation Administration, or FAA. FAA officials warn about third parties promising to "help" with registration.  So be certain to register only on the FAA site and not a third party looking to skim few dollars.
The FAA registration fee is $5.00.  Hoping to encourage those already flying drones, the FAA waived the filing fee for the first 30 days, until January 20, 2016.
Drone registration requires a name, home address, and email address.  And drone owners receive a Certificate of Aircraft Registration/Proof of Ownership, including an identification number that an owner must mark on an UAV. That one ID number can be used for all of an owner's drones.  Registration is valid for three years.
Private Drone Registration Mandatory
The drone registration guidelines established in December, 2015 and highlighted in this article apply only to hobbyist, model drones, not commercial drones, which must receive an exemption from the FAA.  Rules opening the skies to commercial drones are expected later in 2016.
Drone or UAS registration is mandatory with the FAA rule stating failure to register can result in civil penalties up to $27,500.  Criminal penalties for failure to register can include fines of up to $250,000.
Issues Raised by Drone Proliferation
FAA insiders estimate some 1.6 million small drones were sold in the USA in 2015.  The proliferation raises serious questions including privacy, property rights and where drones can fly and where they can be prohibited.  We addressed emergence of such issues in our previous drone blogs:   Where do regulators start and do property owners own property up to the heavens?  Link.  Then, what were the very first drone regulations? Link.
Enacting new rules presents many issues.  The FAA points to safety as a primary reason for the registration rules. Regulators estimate 200,000 small drones buzzed around US airspace in 2014.  That year the FAA received 238 reports of potentially unsafe drone operations.  So, the time for talk is over and new drone rules are here.
---
Photo credit: Thank you to Red Dog Aerial Media of Auburn, NH for providing drone for photo