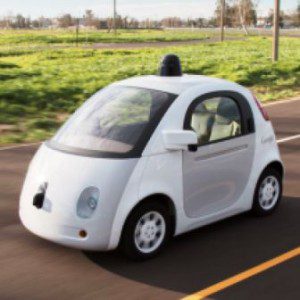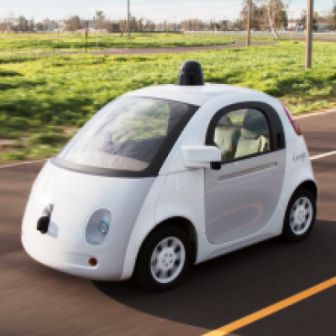 A self-driving shuttle bus crashed in Las Vegas Wednesday, November 8, 2017 just hours after a ceremony bragging about the new self-driving shuttle bus service. Officials later declared the driver of the other vehicle, a semi truck, at fault for the crash. At the same time, the incident raises questions about the insurance industry's rush to put driverless vehicles on the roads.
Here is a link to the news article covering the Las Vegas crash.
This crash follows other car accidents involving the so called driverless vehicles. Just eight months earlier Uber stopped testing its own self-driving cars after an Arizona crash.
Regardless of those and other failures lawmakers continue paving the way for what designer prefer to call autonomous vehicles. The U.S. House in September passed the so-called Self-Drive Act. If passed by the Senate and signed into law by the President auto manufactures get special protections against various state and federal regulations.
Whether we want to face it or not, driverless cars will be here sooner than you think probably being at dealerships similar to ZeMotor before you know it. Autonomous cars, capable of sensing the environment around them and navigating without human input, are on the drawing board and the roads.
Nissan promises to have a driverless car on the market by 2020. Other automakers working on autonomous cars include Tesla, Volvo, Mercedes Benz & Audi. Who hasn't heard of Google's self-driving project?
But, you're driving along in your own car and a driverless car – full of passengers and no one at the controls – strikes your car, who is responsible?
Evolution of Driverless Cars
Bit by bit automakers introduced automated features. Automatic braking, forward collision warning systems, and even a self-parking feature now take over for the driver, putting a computer in command of the vehicle.
Driverless cars are on the roads in testing. "Mishaps" involving the vehicles have been largely written off as human error or expected results of testing. But the first driverless car crash in which Google acknowledged some responsibility took place February 14, 2016 in Mountain View, California. A driverless car was proceeding in traffic, sensed sandbags around a storm drain, and swerved into the path of a bus, causing a collision.
It was a minor crash. No one was injured. But it raises major issues. Until then driverless systems were ballyhooed as better than human.
Motor Vehicle Collisions: What to Do?
After an accident, we've all been taught to stop the vehicle safely, to get out and exchange information including insurance coverage with the other driver.
But what do you do if there is no driver?
Currently many states have laws holding the owner of a car responsible for an accident. For example in Massachusetts, MGL 231 § 85B raises a presumption that the owner of a vehicle is responsible for any accident. While the presumption can be rebutted, the law expedites the process of handling simple insurance claims for damages or injuries after run of the mill accidents.
But what if the owner of a driverless car is sleeping in the back seat, or, "updating Facebook" as suggested by Volvo's Director of Government Affairs, Anders Eugensson?
"There's going to be a moment in time when there's going to be a crash and it's going to be undetermined who or what was at fault."

David Strickland – Former Head of National Highway Traffic Safety Administration.
Legal observers including the author of the above quote, now a partner at Washington, D.C. Law Firm believe changes will be required in current law.
Is a Computer System a Legal Driver?
Partially answering the question, NHTSA on February 4, 2016 released correspondence to Google stating that Google's self-driving system or SDS will be considered legally as a driver. In the words of one online expert: "Google's robot just got its driver's license".
The Insurance Institute of America claims human error remains the cause of more than 90 percent of the 33,000 fatalities on U.S. highways annually. The December 15, 2015 Insurance Journal predicts that robot cars will radically reduce that number. Industry data is said to show a reduction in property damage and collision claims for cars presently equipped with technologies including collision warning systems and automated braking.
Whether the promise of fewer accidents comes true, only time will tell. One thing that is clear is that the law will likely play catch-up with cars without drivers.
---
Photo Credit: Automobile Italia on flickr; Creative Commons License