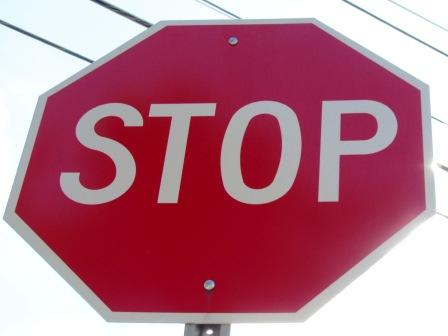 Debt collectors must stop after a bankruptcy filing or they commit one of several bankruptcy violations.  It doesn't matter whether it's a chapter 7, chapter 13 or other chapter.  The filing of a bankruptcy creates what is called an automatic stay.
Collection stops because the U.S. Bankruptcy Code imposes the automatic stay with the force of a federal injunction.  Most common collection actions must halt due to the stay:  harassing debt collector phone calls, threatening letters by attorneys and bill collectors and lawsuits to collect payment for credit cards and medical bills.
Bankruptcy Stay Violations
The automatic stay provides one of the basic protections of bankruptcy law.  Its purpose is to give debtors breathing room and stop collection efforts on the day of filing.
Creditors who willfully violate the automatic stay face actual damages, costs and attorney fees.  A willful violation does not require specific intent by the creditor, but only knowledge of the stay and that the creditor intended the action that violated the stay.
Exceptions to Automatic Stay
There are a few exceptions to the automatic stay.  Actions that may continue include:
Criminal prosecution
Child support actions, divorce, custody and most other family law matters
Collection of domestic support obligations
Certain tax matters such as interception of tax refunds
Certain evictions
Discharge
At the end of the bankruptcy case, as long as problems don't occur, a discharge is issued.  The discharge releases individual debtors from liability on debts.  The discharge prevents creditors from taking collection actions against the debtor.  Actions prohibited by the discharge include legal proceedings, collection demands, harassment and selling the discharged debt to another entity.
There are exceptions to the discharge, notably nearly all student loans.  Exceptions are explained in another article.  But, the bankruptcy discharge operates as an injunction against starting or continuing actions to collect, recover or offset discharged debts.
Bankruptcy Discharge Violations
Violation of the discharge is contempt, punishable by awards of damages and attorney fees.  If collection continues on a discharged debt, the creditor violates federal law.  The bankruptcy court has the power to hold creditors in contempt of court.
If a creditor attempts to collect a debt after the bankruptcy the first step is to send them a copy of your discharge.  If that doesn't work, call your attorney or hire a bankruptcy attorney familiar with discharge violations to stop to the action, and potentially seek damages provided by bankruptcy law.